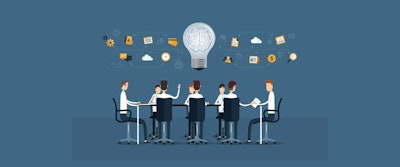 Are you continuously improving, or sliding backward? What makes one organization successful in driving high performance while another stutters and stalls?
At our Chicago-based Executive Coaching firm, rd&partners, we answer these questions with two words, "Performance Chemistry." We base this answer on experience working with many companies over the past 15 years, including several Fortune 500 firms and research with close to 100 companies around the world, including many considered high performers within their respective industries.
So exactly what is performance chemistry?
At rd&partners we use this term to describe organizations that manage the following key elements extremely well.
Key Elements That Make Up Performance Chemistry
Companies improve their performance chemistry by focusing on four ingredients of success.
Feedback Loops: They utilize feedback loops throughout the enterprise. Examples include customer satisfaction surveys; employee engagement scores; continuous improvement processes; and 360-degree performance appraisals.
Focus on Cash Flow: They have a laser focus on managing those factors driving cash flow, including accounts receivable, inventory, accounts payable, capital expenditures, and debt service. In short, they fully comprehend that whether you earned a profit (or created a loss) is not the same as knowing what happened to your cash.
Organic Growth: Regardless of their acquisition strategy, they strive to increase their overall customer base, increase output per customer and/or new sales. These factors are standard agenda items when key executive meet and they are key drivers of short and long term incentive plans.
Knowing & Managing Talent: They have identified their top talent, assessed them against a validated competency model, and provided training and development opportunities to help them grow. They have also identified their weaker talent and are developing those with key skills or in key positions and letting go those that don't.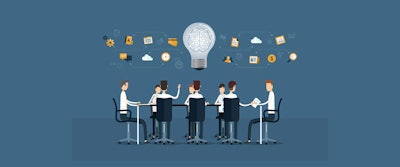 Performance Chemistry Behaviors for Continuous Improvement
Our firm has outlined five simple yet powerful behaviors that successful leaders demonstrate personally. They also work to instill these behaviors in those they lead in order to create performance chemistry and continuous improvement.
As you review the list below, allow yourself the time to rate yourself on each behavior using the simple 1 (low) to 5 (high) scale:
How Successful Leaders Behave
They are the type of leader who always looks for ways to improve the quality of their work
They seek opportunities to improve general work processes, methods and systems
They are willing to alter current processes and methods when appropriate
They encourage others to apply the discipline of continuous improvement
They are personally committed to improving the overall quality, efficiency and effectiveness of their own work, and the work of their group or unit
So how did you score? Hopefully you can rate yourself with more 4's and 5's than 2's!
Whatever the case, it is important to know that the core principle of continuous improvement is the principle of self-reflection and that self-reflection requires frequent feedback. Feedback on the outputs of each stage in the process is critical. Armed with this feedback adjustments are made to improve the process. Without feedback, there is no improvement.
Leaders who embrace a mindset of continuous improvement embrace this principal of self-reflection. In short, they seek out feedback about their leadership behavior as a way to improve…continuously. Sometimes this feedback is obtained by the leader through reflective self-appraisal. More often it is done through the use of self-descriptive surveys or by simply asking key stakeholders this question: "Going forward, over the next 60 days what can I and my group do to help you be successful?"
But more powerfully, feedback about a leader is obtained directly from those key stakeholders who have seen the leader demonstrate behaviors over a sustained period. (Suggestion: use a 360-Peformancee Appraisal Tool to gain insight.)
Is that all?
Knowing what five key behaviors lead to continuous improvement should be considered when making hiring or promotion decisions. This helps an organization ensure a strong pipeline of leaders who are committed and skilled in continuous improvement.
So all you need is a group of leaders who know how to generate continuous improvement, right?
Unfortunately, it's not that simple. You still need to find great supporting people in your organization, develop them, and give them the resources to be their best. But when we look at the most successful examples of continuous high performance, the organizations that have a strong "performance chemistry," these are the kind of organizations that stand out.
Performance chemistry may be called the "secret formula" for continuous improvement. But now it's a secret no longer.
Robert Denker, PhD. is the managing principal of rd&partners in Chicago.
This article was originally published on rd&partners' blog here.