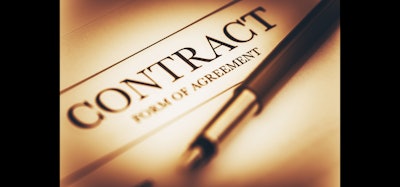 Employee poaching happens across businesses of all industries, but we don't hear of it too often involving an industrial distributor.
But Office Depot is accusing one of just that, as the office supplies retailer filed a civil lawsuit last Thursday in Palm Beach County Circuit Court, claiming Atlanta, GA-based HD Supply of luring away a former manager during October as the two companies are competing for a large customer contract.
The suit states that HD Supply — No. 4 on Industrial Distribution's Big 50 List — hired Office Depot sales contract manager Iqbal Lakhani this month, breaking a non-compete agreement, and has shown a pattern of poaching Office Depot employees to exploit market knowledge and win customer contracts.
The suit states: "Upon information and belief, HD Supply has engaged in a pattern of targeting and soliciting Office Depot employees, including Lakhani, in an effort to poach members of Office Depot's pricing department to capitalize on the industry knowledge and expertise of these Office Depot employees for the purposes of growing HD Supply's office supply products business and, in particular, its cleaning and breakroom supplies business."
The suit says the two companies were competing for a cleaning, breakroom and facilities services contract with a large company at the time HD Supply solicited Lakhani, with the deal worth $20 to $30 million.
The suit shows that Lakhani was employed by Office Depot from 2011 until he resigned earlier this month, with the position giving him access to "confidential, proprietary and trade secret information." Beyond that, the suit says HD Supply "engaged in the systematic recruiting" of Office Depot's pricing and profitability analysts, recently hiring two of them who report directly to Lakhani.
Office Depot said HD Supply tried justifying the actions by claiming it was not a competitor of Office Depot, despite directly competing for the same business at the same time.
HD supply hasn't responded publicly or in court as of Monday morning.
See Office Depot's filed suit below: