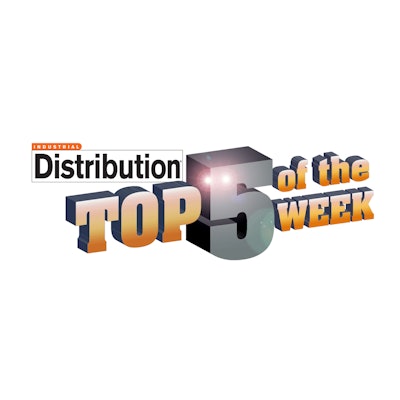 Coverage from my time at Grainger Show Sunday-Monday led the way this week, including Grainger CEO D.G. Macpherson reveiling that 60 percent of the company's sales now come via e-commerce, a figure he expects to reach 80 percent within five years.
Here's this week's Top 5
Grainger Expects 80% Of Its Sales To Happen Online By 2022: At Grainger Show in Orlando on Monday, Grainger CEO D.G. Macpherson spoke candidly about the state of the company's e-commerce performance and the expectations for it. See what he had to say.
Editorial - Sights And Impressions From My First Grainger Show: Couldn't attend Grainger Show Sunday through Monday in Orlando? Check out my quick overview of the show, including photos, video and Tweets from the expo floor of the Orange County Convention Center.
Stanley Completes Newell Brands, Craftsman Deals For $2.85B: Last Thursday and Friday, Stanley Black & Decker announced it has completed its $1.95 billion purchase of Newell Brands' Tools business and $900 million purchase of Craftsman. See what Stanley CEO James Loree had to say about both additions.
ID Q&A: Fastenal CFO Discusses Mansco, Acquisition Strategy: ID interviewed Fastenal executive vice president and CFO Holden Lewis last week to get his thoughts on the company's decision to acquire Manufacturer's Supply Company, and the company's overall acquisition strategy.
Achieving Superior Sales Success Through Metrics: All sales organizations use a baseline set of metrics: sales, gross margin, profit dollars, etc. Beyond this rudimentary prerequisite, there is a multitude of more creative metrics that support strategic decision-making. And better-informed decision-making always leads to more consistent, repeatable sales success. Jeff Guritza explains here.