For two years, distributors serving the energy markets have been severely impacted by the downturn in the oil and gas sectors, leading to the closing of branches and substantial job losses.
But there finally may be signs of improvement.
NOW Inc., which primarily does business as DistributionNOW (No. 12 on ID's Big 50 List) and Wilson Export brands, one of the largest industrial distributors serving the energy and industrial sector says it is cautiously optimistic about 2017.
The company reports that its Q4 earnings marked the second consecutive quarter of sequential revenue growth and the first since it was spun off in 2014 by oil and gas drilling equipment manufacturer National Oilwell Varco. DNOW also says it is "encouraged" by its  prospects even as it continues to reel from the effects of the energy slowdown.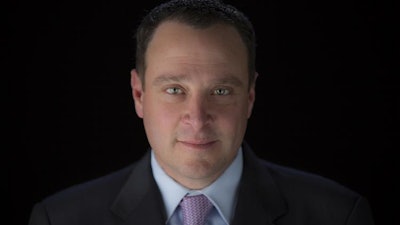 "This most recent downturn is unique in both its longevity and severity," said Robert Workman, president and CEO of NOW, in a quarterly earnings call with analysts. "It came at a time when we'd just doubled the size of our company through two large acquisitions, implemented a global ERP system and spun-off to become a stand-alone public company. It appears we may be emerging from the bottom of the cycle and are headed to better days for onshore oil and gas exploration."
DNOW mentioned a series of steps that it took to deal with the downturn, including removing more than $280 million of expenses, reducing head count by 37 percent and consolidating or closing more than 70 branches. The company has also improved the efficiency of its balance sheet, generated over $640 million of cash from operations, completed 12 acquisitions and ended the year in a net cash position.
For the fourth quarter, DNOW's revenue was up 3.5 percent from Q3 and is now up 7.4 percent from the bottom in the second quarter. The company's adjusted loss, likewise, has narrowed for two consecutive quarters.
Sales in the U.S. edged up 1.9 percent from the third quarter to $379 million, which outpaced the company's expectations for flat sales sequentially. Furthermore, while U.S. revenue declined 12 percent year-over-year, sales outpaced the 22 percent decline in the U.S. rig count.
Canadian sales rose 9 percent from last quarter, to $73 million, due to an improvement in operating activities in the country, resulting from a higher rig count.
International sales also rose during the quarter, up 6 percent sequentially, to $86 million.
"While our business is positively impacted by rig count improvements, drilling contractors which only represent a small percentage of our North America revenue, experienced the uptick first," said Workman, according to a transcript of the call as provided by Seeking Alpha. "The real impact to our top line performance comes from the operators who represent more than 50 percent of our North America revenues, as they complete construction of production facilities or tank batteries as they are commonly called."
DNOW expects that rig count improvements from late Q3 and early Q4 2016 will continue to drive increased facility construction projects with its operator customers. Top line growth could also be spurred by a small boost from the spring turnaround season downstream and continued implementation of DNOW's supply chain solutions. Those supply chain solutions investments have led to recent contract wins with Hess and Marathon Oil.
"Both were small customers for DNOW before the awards and represent organic growth opportunities for U.S. Supply Chain in the coming quarters," Workman said.
Looking back at the downturn, Workman noted the effect it has had on DNOW.
"For sure, these have been tough times, but it's the tough times that make you stronger and better," he said.