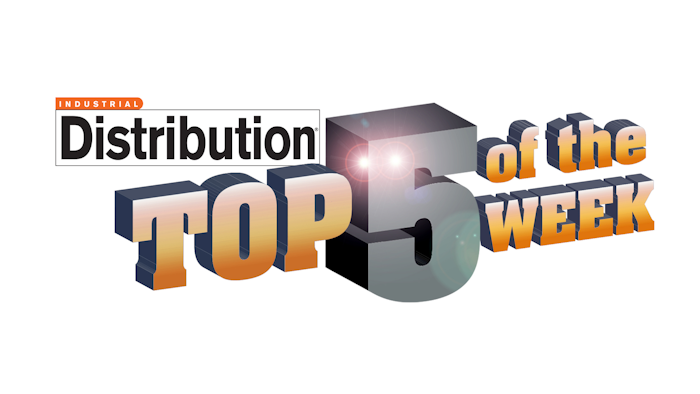 Grainger announcing an Oct. 1 CEO transition led news headlines on ID this past week, while a man's credit card scheme that defrauded Fastenal and oil's impact on DXP Enterprises also drove traffic.
Here's this week's Top 5
Grainger's Macpherson To Become Company CEO Oct. 1: Grainger announced Monday that current chief operating officer DG Macpherson will become the company's new CEO effective Oct. 1, succeeding Jim Ryan. Grainger's board of directors approved Ryan's nomination of Macpherson as the penultimate step in a multiyear leadership succession process that will conclude with Macpherson taking on the role of chairman upon Ryan's retirement. No COO replacement will be named. The transition will close Ryan's nearly 36 years of service to Grainger, including the past eight as CEO.
Charleston, SC Man Charged With Defrauding Fastenal In Credit Card Scheme: A 32-year-old former Fastenal employee has been charged with using company credit cards and making false invoices to buy more than $24,000 in items ranging from roofing materials to fishing gear.
DXP Sales & Profit Slides Continue In Q2: Year-over-year sales declined in all three business segments, including a 24.4 percent drop in Service Centers — which comprised 63 percent of total revenue.
DXP CEO - Customers Waiting On Oil Consistency: As a follow-up to DXP's Q2 fiscal numbers, see company CEO David Little's post-earnings conference call comments regarding the state of oil prices and what they mean for customer activity in the near future.
Q&A - Business Trends Impacting Industrial Distributors: From a recent Q&A with Fortna's director of industrial distribution and a senior analyst at BB&T Capital Markets, see their thoughts on key trends/challenges impacting the market landscape, mergers & acquisitions and channel convergence.