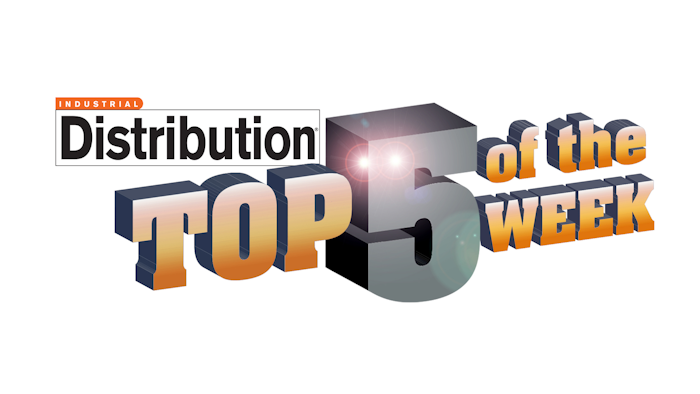 As expected, news from quarterly earnings reports continues to be popular this past week, but the top items included an update on Amazon's distribution investments and a fatal accident at a FedEx Freight facility.
Here's this week's Top 5
FedEx Worker Fatally Crushed By 1,300-Pound Pallet At Facility: Police say that a 57-year-old loading dock worker was inside a truck at a FedEx Freight facility north of Buffalo, NY Wednesday morning when a pallet containing 1,300 pounds of packages tipped onto him.
Amazon's Already Large Distribution Empire Keeps Expanding: Amazon increased its Q2 distribution network spending by 35 over last year and has announced 17 new U.S. fulfillment centers since March. By the end of September, it plans to have added 21 new global fulfillment centers in 2016.
Kaman Industrial Q2 Declines Continue, But Improve From Q1: Kaman Industrial Technologies Q2 sales were down nearly 6 percent year-over-year, while operating profit was down 10.4 percent. Sequentially, operating profit was up 32 percent from Q1. Organic sales declined 2.1 percent in Q2, but that compared favorably with a 7.7 percent decline in Q1.
Manufacturer Earnings Roundup: Kennametal Slashing 1,000 Jobs: Kennametal announced additonal restructuring initiatives that include the reduction of 1,000 jobs over the next 15 months, which will cost the company $80-95 million but save it $100-110 million by the end of fiscal 2017. Kennametal's Q4 sales dropped 18 percent year-over-year and it took a net loss of $66.1 million.
DNOW Sales Worsen In Q2: Excluding acquisitions, the company's U.S. sales plummeted 41 percent year-over-year in Q2. DNOW CEO Robert Workman commented on the state oil prices, which recovered in Q2 but have since retreated.