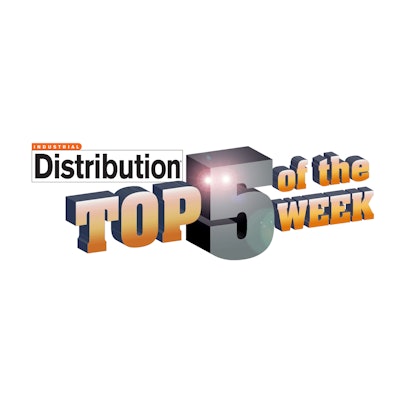 ID's exclusive news-breaking about Berkshire Hathaway's acquisition of Production Tool Supply and resulting formation of MROP wholesaler Berkshire eSupply expectedly dominated this past week of news, and likely will the remainder of February.
Here's this week's Top 5
Exclusive - Berkshire Hathaway Acquires Production Tool Supply, Forms New Wholesale Division Berkshire eSupply And Sets Out To Help Independent Distributors: In the fall of 2017, Berkshire Hathaway acquired MROP distributor Production Tool Supply and created a new wholesale division, Berkshire eSupply. In this exclusive interview, ID editor Mike Hockett chats with Berkshire eSupply President John Beaudoin about the division's emergence and how it plans to aid independent distributors.
Fastenal Sees Daily Sales Rise 12% In January, Promotes Blue Team: Winona, MN-based Fastenal reported its January sales information on Tuesday, led by continued strong year-over-year sales growth, though daily sales grew slower than in previous recent months.
Channel Changes: As Distributors Struggle Online, B2B Suppliers Lose Digital Sales: Scott Benfield examines the longstanding relationship supplier-distributor and how distributors' overall struggle with adopting e-commerce is impacting it.
9 Tips To Consider When Considering What To Sell Online: If you're thinking about getting into e-commerce or are looking to revamp your model for it, consider these tips when considering what you might sell online before diving into e-commerce platforms or new ERP systems.
NEFCO Corp. Acquires Contractors & Industrial Supply: Hartford, CT-based NEFCO Corporation, a distributor of construction and industrial supplies, has announced its acquisition of Contractors & Industrial Supply, a dynamic specialty construction distributor servicing the Southern Virginia and North Carolina markets.