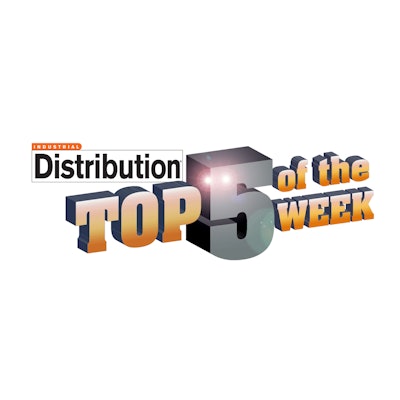 In the first week of 2018, it was two thought-leadership articles that led the way on ID, topping news of a major acquisition for HD Supply and the appointment of a new president at Turtle & Hughes.
Here's this week's Top 5
The Top Commerce Disruptors For Distributors In 2018: Karie Daudt points out five major disruptors distributors will have to deal with in 2018. She says distributors will need to view them not as obstacles, but as evolving trends.
What Is the Best Inside-To-Outside Sales Ratio?: Indian River Consulting Group's Mike Marks discusses how to find the ideal inside-to-outside sales ratio for your company, including the key factors to consider.
Turtle & Hughes Appoints Company Veteran As New President: Turtle & Hughes announced Tuesday that its Board of Directors has selected Luis Valls — a 16-year veteran of the company — as President, effective immediately.
HD Supply To Acquire Construction Distributor A.H. Harris For $380M: HD Supply Construction & Industrial – White Cap expands with the addition of Hartford, CT-based A.H. Harris Construction Supplies, gaining its 50+ branches across 12 states.
Could Amazon Buy Target In 2018?: On CNBC, a Twin Cities venture capitalist predicted that Amazon will buy Target by the end of 2018. Is that realistic? Minneapolis' KARE 11 TV and Bloomberg discuss here in different reports.