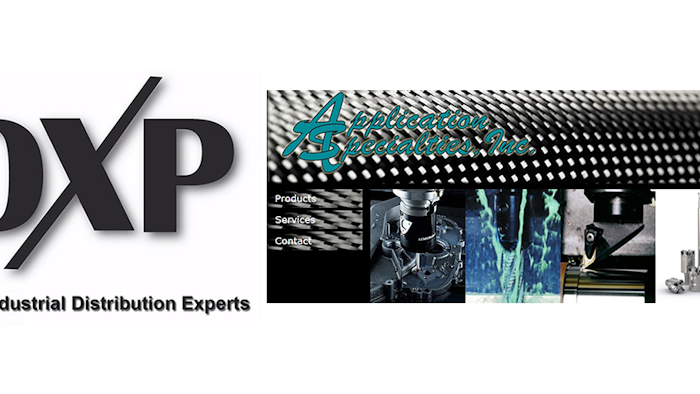 On Wednesday, DXP Enterprises announced its completed acquisition of Auburn, WA-based Application Specialists, Inc. (ASI) — a distributor of cutting tools, abrasives, coolants and machine shop supplies. Terms of the deal were not disclosed.
Founded in 1989, ASI has 33 employees across three locations across Washington: Auburn, Everett and Vancouver. Its primary end markets are in aerospace, construction, medical and firearms. ASI had 2017 full year sales of approximately $37 million, with adjusted EBITDA of $2.9 million.
"ASI will provide DXP's Metal Working division with a new geographic territory and enhance DXP's end market mix," DXP Enterprises chairman and CEO David Little said. With ASI, we continue to build on our strategy of providing a breadth of technical products and services on a regional and local level. ASI provides us scale and access to the U.S. Pacific Northwest market, while allowing us to continue to serve our customer's evolving needs. ASI is a great company with key differentiators and provides us with high caliber people."
Application Specialists marks DXP's first acquisition since 2015, a year in which it expanded westward by adding California-based Cortech Engineering and Oregon-based Tool Supply. No. 19 on Industrial Distribution's Big 50 List — DXP Enterprises sold off its industrial fasteners master distributor subsidiary Vertex for $32 million to Houston Wire & Cable in 2016.
"ASI is our first acquisition in some time and is another exciting addition to DXP," DXP chief financial officer Kent Yee said. "ASI provides us with scale and access into a geographic region we have not historically served. ASI complements and diversifies DXP's products and end markets."
"DXP has a great legacy of growth and we plan to continue that growth," ASI president Mel Whitney said. "We are excited for the next stage of ASI and helping DXP become a dominant force within cutting tools, the aerospace industry and on the Western side of the United States."