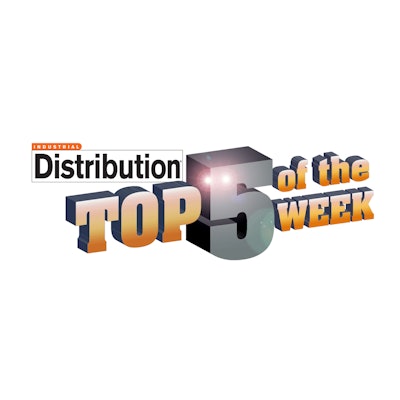 The first two parts of our 2017 Salary Report dominated ID traffic this past week, while news of a class action lawsuit against HD Supply, Grainger's Q2 earnings and our company profile of AD were all big items as well.
Here's this week's Top 5
ID's 2017 Salary Report - Executives: See the Executive respondents' survey results and analysis from ID's 2017 Salary Report, which shows salary and compensation levels among our readership, and how those respondents feel about it.
Investor Firms File Class Action Lawsuit Against HD Supply; Board Member Resigns: HD Supply is facing a class action lawsuit from a number of different investment and litigation firms that claim the company may have violated federal securities laws between Nov. 9, 2016 and June 5, 2017 by making false or misleading statements.
ID's 2017 Salary Report - Mid-Level Management: See the results from our mid-level management level respondents of our annual Salary Survey.
Grainger Q2 Sales Up 2% As Profit Sinks; CFO To Retire: Grainger's total Q2 sales had a modest year-over-year gain while restructuring costs dragged down profits, and the company announced that CFO Ron Jardin will retire at the end of the year.
Profile - AD Continues To Empower The Independent Distributor: Learn the history and current happenings at Wayne, PA-based buying group AD, which continues to empower the independent distributor by emphasizing collaboration.