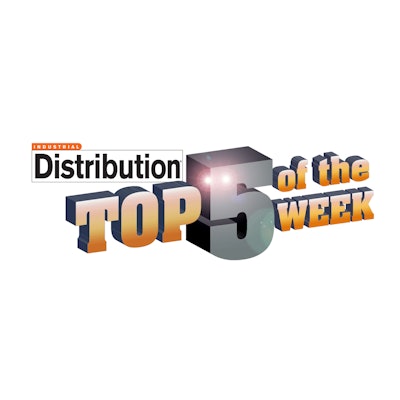 News regarding Staples and Home Depot helped drive traffic on ID this past week, while a conversation about industrial vending and growing existing customers were also leading items.
Here's this week's Top 5
Report - Staples To Split Into Three Entities To Help Attract Investors: The Wall Street Journal, citing sources familiar with the matter, reported that Sycamore Partners plans to split Staples into U.S. retail, Canadian retail and corporate supply segments.
Q&A - The Evolving State Of Industrial Vending: Industrial vending has been one of the fastest growing markets in the industrial supply sector over the past five years as the technology has advanced to do much more than just dispense small items. Here, ID chats with Kent Savage, CEO of Apex Supply Chain Technologies, to get his thoughts on the state of the market and how his company has changed the game.
Recapping 2017's Q2 Mergers & Acquisitions: We're already past the halfway point of 2017. Here is a chronological recap of industrial supply market merger & acquisition activity that occured during the second quarter of this year (April-June).
Sales - Are You Getting All The Business You Should Be?: Sales guru Paul Reilly discusses how a heavy focus on finding new customers results in salespeople ignoring their greatest growth opportunity — existing customers.
Home Depot To Acquire Compact Power Equipment For $265M: Boosting Home Depot's offering to professional customers, Fort Mill, SC, Compact Power is a national provider of equipment rental and maintenance services and has been a commercial partner of Home Depot since 2009. In early 2015, it surpassed 1,000 stores across the U.S. and Canada.