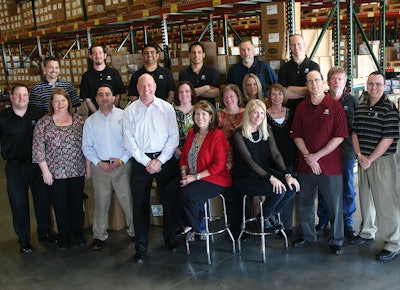 In 1972, Doug Berry, a fastener sales rep, had a brilliant idea to increase his business and give his customers better service by buying and stocking industrial fasteners in a 3,000-square-foot warehouse in Dallas. Thus, Advance Components was born.
What started as a small idea 40 years ago has grown into company with a state-of-the-art, 34,000-square-foot warehouse that is stocked with a variety of specialty fasteners. It also has a staff of 21 employees who are committed to providing superior service and speedy shipping to Advance's customers across the country.
Advance Components is a master-stocking distributor for distributors in the fastener industry, which gives customers more options when ordering large amounts of fasteners from manufacturers such ARaymond Tinnerman, AVK, Heyco, Johnson & Hoffman and more.
Peggy Valentine, vice president of finance, and a 25-year veteran of Advance, says that the company's original business formula of primarily servicing OEM customers has reversed to the point that the company now services almost exclusively the distributor market.
"We decided years ago that bin stocking for OEMs was not the way we wanted the business to grow, so we decided that operating as a master-stocking distributor working with other distributors was the answer for us and our customers," Valentine explains.
Advance delivers value for customers who are dealing with hard to find parts, long lead times and expensive carrying costs. Advance consolidates stock so that its customers don't have to spend time and money managing multiple vendors.
Since 2006, Berry's daughters, Suzy Cravens and Pam Berry, have been running the company, and they have continued the same traditions and business practices their father began with four decades ago.
"Give the customer the stock they want and the service that they expect and deserve, and mutual respect and growth will follow," says Cravens.
For more information, visit www.advancecomponents.com or call -972-446-5500.