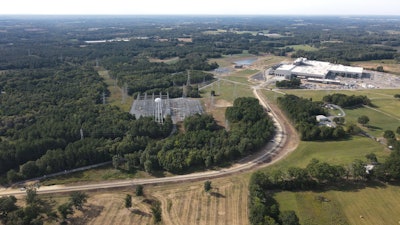 Aberdeen Carolina and Western Railway
The Aberdeen Carolina and Western Railway announced the opening of a $460 million Charlotte Pipe and Foundry Company manufacturing plant in Oakboro, NC. Charlotte Pipe and Foundry is a producer of cast iron, plastic pipe and fittings for plumbing applications.
The new plant will employ 530 people and is situated on 700 acres in Stanly County.
The Aberdeen, Carolina and Western Railway expects Charlotte Pipes's use and recycling of scrap steel to add a new commodity to the ACWR's portfolio. The company also highlighted the potential growth of Charlotte Pipe vendors who supply and support the plant.
The ACWR operates in central NC, through six counties, along 150 miles of track. The ACWR hauls numerous commodities for its customers and interchanges with Norfolk Southern in Charlotte, NC, and CSX Transportation in Aberdeen, NC.