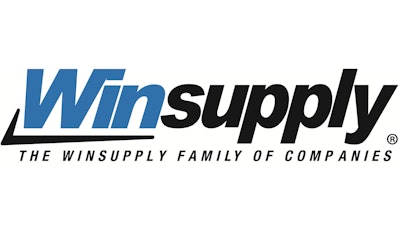 Winsupply Inc.
DAYTON, Ohio — Winsupply Inc., one of the largest distributors in the nation, has completed the purchase of the property at 2932 S. Dixie Drive in Dayton, previously known as the Golden Nugget Pancake House.
The Golden Nugget was founded in 1962 by Steve and Bessie Thomas.
"It's an emotional goodbye. As we welcome new ownership to a location that means more than words can describe to our family, we are comforted knowing we are passing the building over to people who were part of our journey," said a representative of the Thomas and Frangomichalos families.
"We hear so many touching stories of our customers and their life experiences that made the Golden Nugget what it was. Though to some it is just a landmark, to us, it is the resting place of our blood, sweat and tears. Decades and generations of our family's best and worst times are within those walls. Our incredible parents, Steve and Bessie Thomas, created an everlasting monument in the Dayton area. Goodbyes are never easy. We wish many years of fortune and health to the new ownership, and clientele, and will be forever grateful and indebted to the countless people who took part in our journey on Dixie and Dorothy. Thank you will never be enough."
Winsupply expressed gratitude for the Thomas family's graciousness during the transition, and the countless lives they have impacted through the food they've served over the years.
"We believe that this purchase holds significant potential not only for our organization but also for our community," said Bill Tolliver, real estate services and in-house counsel at Winsupply Inc. "We remain committed to seeking ways to enrich and invest in our neighborhood."
Winsupply Inc. has identified a trusted, experienced entrepreneur who is excited and planning to once again have the iconic landmark serving customers for both breakfast and lunch. The Winsupply Family of Companies has no plans to operate the restaurant internally and instead intends to lease the building to a restaurateur who is committed to serving the community.