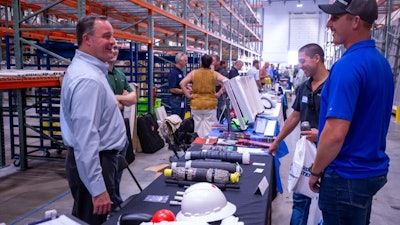 Border States
NAMPA, Idaho — Border States celebrated the recent opening of its new location in Nampa with a grand opening event held on Aug. 30.
"Border States' Nampa location will provide a new level of services and solutions to the Treasure Valley," said Russell Rettus, branch manager. "This area is a hot spot for growth spurred by the technology segment, and our diverse group of employee-owners brings talent across all aspects of our business."
Border states officials were joined by numerous customers and vendor partners for this event, and thanked all the Nampa employee-owners who helped make the event a success.