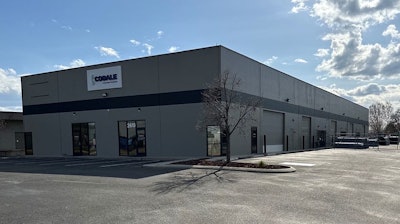 Sonepar
SALT LAKE CITY — Codale Electric, a Sonepar company, announced the opening of its new Nampa, Idaho, branch location.
Founded in 1975, Codale serves residential and commercial contractors, solar installers, industrial facilities and OEM businesses through 16 branch locations across Utah, Nevada, Wyoming, and, now, Idaho.
"Idaho continues to be one of the fastest growing markets in the United States," said Todd Saunders, president of Codale. "We see a lot of commercial industry coming into the Boise market, which gives Codale a solid platform for growth."
"Codale is going through a digital transformation," said John Bennett, branch manager of new Nampa store. "Along with the products and solutions our new physical branch brings in service to customers, we also aim to provide an omnichannel experience creating a seamless interaction with Codale. We can do business with them how, when and where they want – physical or digital."
The new branch is located at 2619 Sundance Road, Nampa, Idaho, 83651.