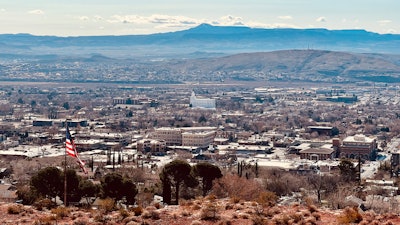 iStock
CHICAGO — Flexpak LLC, a value-added distributor and supplier of packaging supplies, announced Monday that it completed the acquisition of select assets in St. George, Utah, on April 14.
This acquisition establishes a new Flexpak branch location to distribute packaging supplies, including corrugate, stretch film, poly bags, bubble mailers and foam products, to a variety of customer end markets such as food, electronics and industrial manufacturing. Flexpak already served the Mountain West region through locations in Salt Lake City, Phoenix and Denver. The new St. George location further expands Flexpak's market coverage with a strategic location in southern Utah.
Flexpak also announced that Doug Bardsley will join Flexpak and lead the new branch.
"We are thrilled to welcome Doug Bardsley and the rest of the team into the Flexpak family. Doug's relationships and a new local presence in the St. George area will allow Flexpak to better serve the Southern Utah and Nevada markets. We look forward to bringing Flexpak's specialized capabilities, comprehensive product offering and world-class service to customers throughout the St. George and Las Vegas metro areas," said Flexpak CEO Brian Kellen.
Flexpak's latest acquisition is consistent with its strategy to expand its geographic presence throughout the Mountain West region. The addition of St. George enhances Flexpak's position as a leading packaging solutions provider with a high-quality sales team and expertise across a variety of end-markets.
"We are excited to expand Flexpak's footprint in Southern Utah. Flexpak is well-positioned to serve the Mountain West and going forward, will look to further grow organically and through acquisitions," said Charlie Denison, managing director at Shorehill Capital.
Flexpak and Shorehill partnered in 2021. This marks Flexpak's third acquisition; the company added ACE Packaging of AZ in July 2022 and Preferred Packaging Products Inc. in February 2023.
The Shorehill team has been active in the packaging industry over the last two decades, having invested over $300 million in equity across 22 acquisitions. The team's experience includes packaging distribution and manufacturing across a wide variety of substrates.
Terms of the transaction were not disclosed.