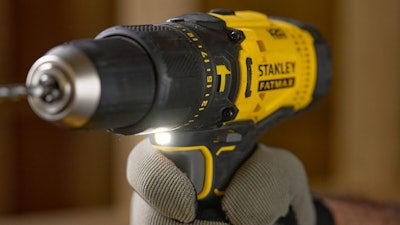 Stanley Black & Decker
NEW BRITAIN, Conn. — As part of Stanley Black & Decker's business transformation strategy launched in 2022, and in an effort to optimize its footprint and better serve customers, the company is announcing changes to its manufacturing and distribution network which will include U.S. site expansions, site transformations into manufacturing centers of excellence, and site consolidation.
For Similar Content: Subscribe to Daily Newsletters
As part of this effort, the company is announcing it will transfer its Cheraw, South Carolina, operations to its facilities in Jackson and Gallatin, Tennessee, and will discontinue operations in Fort Worth, Texas. These actions will impact 175 employees at the Texas facility and 182 employees in South Carolina, while adding 80 jobs in Tennessee.
The company is focused on providing a smooth transition to impacted employees including options for employment at other Stanley Black & Decker facilities, as well as job placement support services.
These actions are aligned to the transformation strategy designed to deliver $2 billion of cost savings and are reflective of current economic conditions which highlighted needed changes in Stanley Black & Decker's production and distribution network. Strategic actions supporting the transformation will also enable a more focused product portfolio and strategic sourcing while delivering operational and service excellence.
These efforts will support and strengthen Stanley Black & Decker's core business, drive financial performance, and enable investments to ensure sustainable future growth.