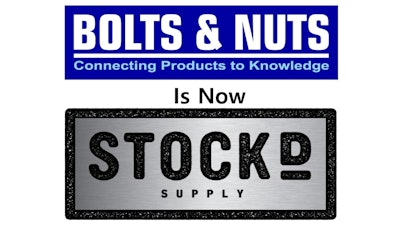 Industrial Distribution and Stock'd Supply
CHATTANOOGA, TN — Bolts & Nuts Corp., a nationwide industrial distribution firm based in Chattanooga, TN, announced Monday that it has changed its name and re-branded as Stock'd Supply in recognition of the several recent acquisitions it has closed as well as organic investment in technology and an expanded products and services offering. With this change in brand, Stock'd Supply aims to maintain its capabilities and expertise in fasteners, inventory management and creative business efficiency solutions for its strategic OEM customers. The new Stock'd Supply brand offers an entire suite of services from custom precision machined components to MRO to safety products.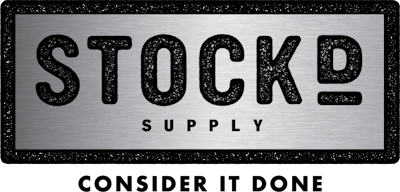 "We want our customers to realize that we're still offering the vendor managed inventory, fastener and solution-centered expertise they know us for, but now we're offering a lot more," said Keith Shope, CEO of Stock'd Supply. "Our growth and expansion of services was such an exciting transition for us, we thought it warranted a new brand."
See Industrial Distribution's 2016 Distributor Profile of Bolts & Nuts here.
Over the past several years, Stock'd Supply has invested in technology and  human capital while also expanding into custom and standard bolting and gasket production for industrial application via the addition of Technical Threads – now a division of Stock'd Supply.
Started in 1979, Bolts & Nuts originally served markets in and around Chattanooga, TN, where it was founded as a regional fastener distributor supplying business. Since then, it's grown to serve markets stretching from North Carolina to California.
Chattanooga-based Stock'd is a nationwide industrial distribution firm with a catalog of more than 180,000 parts, facilities in nine states, serving manufacturers and OEMs in over 40 states, Mexico and Europe. Bolts & Nuts' vision is to be the OEM manufacturer and vendor managed inventory partner of choice as a sound, responsive and profitable partner, to supply goods and services of the highest quality, and to provide the best value for our customers' dollars. Our goals are growth, success and creation of wealth for all our stakeholders, our customers, employees and the communities where we operate.