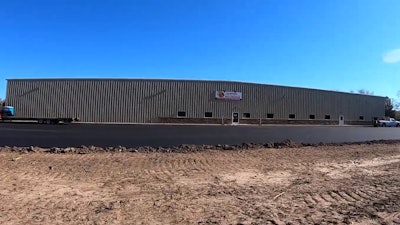 B&F Fastener Supply
B&F Fastener Supply is still growing strong, with the distributor and service provider announcing the opening of a new facility that will greatly expand its B&F Custom Machining division.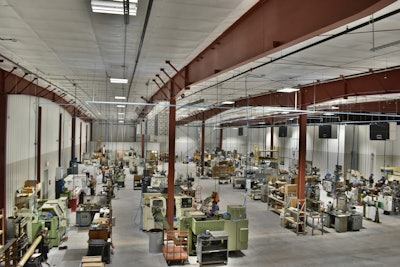 The Ramsey, MN-based company has opened a brand new 25,000-square-foot facility in Frederic, WI in northwest Wisconsin. Located about 80 miles northeast of Minneapolis, the new shop will expand the company's machining production and supply chain capabilities.
The company broke ground on the new building in September 2019 and moved in over May 13-15. B&F's vice president of machining, Bob Bridgeman, said the company had the facility's equipment up and running within 48 hours later.
"We went from 10,000 to 25,000 square feet, and our approximately two dozen employees love it," Bridgeman said. "Our efficiencies in the new facility have probably increased 10-fold. We no longer need to move five things to get to the one thing that you need."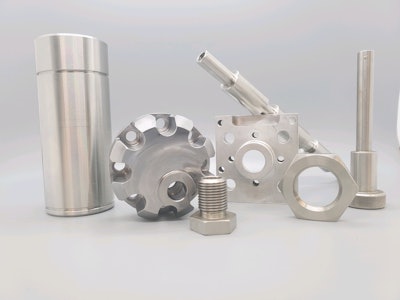 B&F has more growth in mind, as the new facility was built with the anticipation of adding another 25,000 square feet in the future.
"We understand the value of continuing to invest in the machining world," Bridgeman added.
The new facility is just the latest expansion news out of B&F, which was the cover story of Industrial Distribution's 2017 January/February issue as a Distributor Profile. View the website edition of that feature here. Since that story was published, B&F has built a 20,000-square-foot branch in St. Cloud, MN; a 17,000-square-foot branch in Mankato, MN; and has acquired a machine shop along the way.

Including Frederic, B&F Fastener Supply now has 14 total locations across a six-state region of Minnesota, Wisconsin, North Dakota, South Dakota, Nebraska and Iowa.