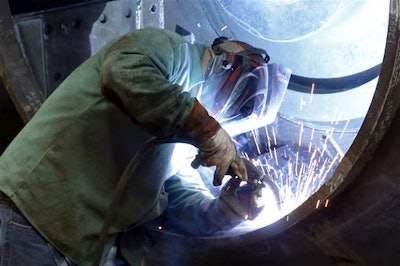 Located on the Delaware Innovation Campus, the Advanced Fabrication Center (AFC) is devoted to the joint development of technological solutions in the area of fabrication processes. This center brings together experts from Air Liquide specialized in plasma and electric arc welding and cutting, in laser and additive fabrication, and in robotic and cobotic—direct or remote interaction between a human operator and a robotic system—welding. The site is equipped with new equipment and technology provided by partners for the purpose of carrying out tests.
Promoting a global approach and leveraging the expertise of the teams working at the Delaware Innovation Campus, the center offers a space designed for collaboration with equipment manufacturers to better meet the needs of end-users. It will enable new research with academic institutions for the purpose of using innovation to develop and optimize new manufacturing technologies.
Air Liquide has a global network of Innovation Campuses with integrated R&D centers that maintain close ties to the Group's activities, which encourages open collaboration with customers, suppliers, universities, research institutes, and start-ups. The Delaware Innovation Campus has already developed numerous partnerships with U.S. universities, including Carnegie Mellon, Cornell, Princeton, Georgia Tech, and the University of Delaware.