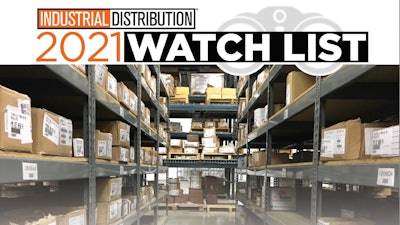 When we take a look at the most-read news items on Industrial Distribution at the end of each year, it's expectedly dominated by some of the biggest names in this industry. Very large distributors like Grainger, Motion Industries and Fastenal garner frequent headlines due to their market presence and the fact that they are literally putting out the most news.
However, despite rapid consolidation among distributors via mergers and acquisitions, this market is still predominantly comprised of small- to mid-sized firms — many that are family-owned and have been quietly operating under the radar for generations.

That's why we at ID began our annual Watch List 10 years ago. While our Big 50 List is always our most anticipated annual feature, our Watch List shines a light on a batch of deserving distributors that are too small to make it on to the Big 50, but warrant recognition either for recent growth, innovation or just their reputation as a well-run company.
To produce our Watch List, we called upon a handful of industrial distribution buying groups and cooperatives to nominate one or two member distributors for us to recognize. From there, we reached out to those nominees with a brief information questionnaire, and we then created the resulting mini-company profiles you'll find over the next five pages, listed in no particular order.
We congratulate these seven companies for earning a spot on Industrial Distribution's 2021 Watch List, and give our thanks to the buying groups and cooperatives that nominated them.
— Mike Hockett, Managing Editor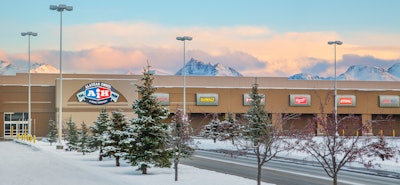 Alaska Industrial Hardware, Inc.
Recent company news: AIH recently completed the purchase of a 153,000-square-foot former Sam's Club warehouse facility will serve as the company's new headquarters as well as a retail location, fulfillment center and replenishment hub for its Alaska operations. The company also just went live with version 3.0 of its web store, which is running on Episerver's Insight platform. It enables customers to shop and view inventory by AIH location. The company says customer website engagement is increasing, as is AIH's conversion rate, though most customers are using the site to check stock and then either setting up a will-call order or just visiting a location.
Company commentary: "From humble beginnings, AIH has expanded to eight locations spread out over a state twice the size of Texas. AIH has become an Alaskan brand that people know and trust for all their hardware, tool, safety and MRO needs. With the largest on-hand inventory in Alaska, in our channel, tradespeople to DIYers know that when they have a need we have got them covered." — Terry Shertleff, AIH president & CEO.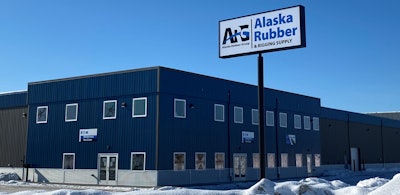 Alaska Rubber Group
Recent awards/honors/certifications: Member of NAHAD Hose Safety Institute; A certified employee-owned company; 2018 and 2019 member of Eaton's Top 24 club; Continental Elite distributor; CEO Higgins was elected to NAHAD's board of directors in 2018; COO Mike Mortensen was elected to IDCO board of directors in 2020.
Recent company news: ARG is currently working with Unilog on launching an e-commerce site that will roll out in mid-Q1 of this year. This past October, ARG implemented business texting capability with Moblico. This past June, the company moved its Kenai, AK location to a new and larger facility. In January 2020, ARG acquired Arctic Wire Rope & Supply — which ARG said made it the state's top supplier of lifting and rigging products. That same month, ARG added a new 35,000-square-foot facility for its Fairbanks location.
Company commentary: "Our core strength is our people. We live by our values of ownership, integrity, communication, innovation and community. We are dedicated to both the internal and external growth of our company by providing superior service and quality products with a culture of integrity, knowledge and accountability, while increasing value for our customer and employee-owners."
Allied Tools Inc.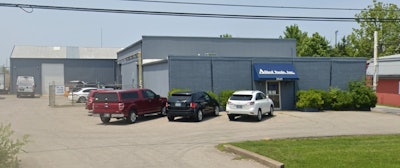 Recent company news: Representing more than 250 different manufacturers, Allied Tools hired an operations manager in 2020 to help the company continue to increase productivity as it grows. The company said it's also spent a considerable amount of capital on optimizing its e-commerce platform.
Company commentary: "Over the past 2 years we have expanded our ability to reach several diverse market places. We have done business with industrial accounts which is our mainstay, as well as medical and government accounts. During the current Coronavirus pandemic we were able to pivot and find manufacturers of PPE in order to make sure our customers were taken care of when they needed us most. This has been the core of our business to never turn down an inquiry on any item or service in order to take care of our customers, whether it is a new customer or large account. With the new relationships we have developed both externally and internally in 2020 — along with our tried and true way of doing business — we expect to see a bright future in 2021."
IBC Commentary: "One of the areas that many of our members struggle with is staying too close to their core products areas of focus, which for many of our members is cutting tools. But not Allied. Allied Tools has built a very diversified product offering outside of their core product areas. A great example of this is how they experimented using social media to get the word out early during the pandemic that they had supply lines for products in short supply, like respirators and sanitizer. This led to Allied developing an extensive list of new business customers. David Crawley (owner) & John can tell their story much better than I can – it was very ingenious given the stressful times everyone was under!"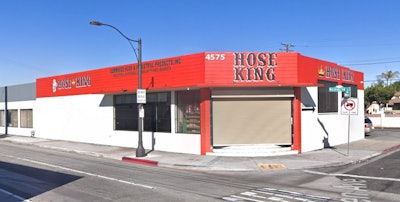 Commerce Hose & Industrial Products
Recent company news: Primarily serving the food industry, Commerce is the smallest company on this year's Watch List, but is one of the only ones to record year-over-year sales growth in 2020 amid a COVID-19 pandemic that has significantly hurt sales for much of the industry. Commerce recently began transitioning to the Trulinx ERP software and has built up its PPE product lines in the areas of masks, gloves and liquid & gel sanitizers. Jason Bethel is currently running the business after taking it over from his father Dennis.
DiVal Safety Equipment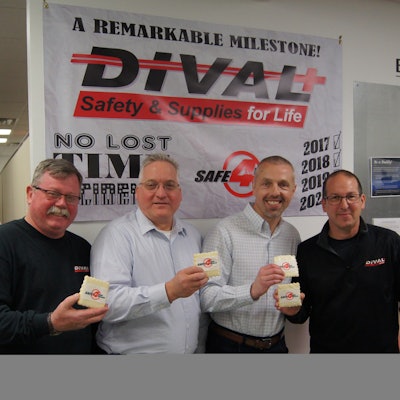 Recent company news: DiVal has physically grown in recent years through the acquisitions of Stagg Safety in Indiana (gaining two branches) and Galeton Glove in Massachusetts. New branches have also been added in Arkansas and Alabama. DiVal expects the web platform it gained from Galeton to deploy later this year, which will enable custom e-catalogs for several products and services.
Company commentary: "Our Values; Be Safe, Be Accountable, Be Credible, Be Positive and Be Committed are continuously visible with our team. They guide our decisions. We ask our team to openly engage in conversations discussing examples of our values affording us an opportunity to quickly reinforce or adjust when necessary. DiVal is devoted to the safety of our customers' employees and committed to their bottom line by providing the services and values our customers request and assisting them in any way possible. An example of the devotion to safety of our customers employees is our annual Safety Summit and 'Safe for the Right Reasons' behavior based safety program that gives employees the ability and authority to watch out for one another in a positive respectful way. Vice president Dale Lesinski's program engages people in a fun memorable way that lasts. There are many adjectives for 2020 — most not printable — and our team was able to display tremendous positivity, tremendous teamwork and always keep each other and the customer completely in focus. I feel we have strengthened our friendships, communication and responsiveness!" — CJ Vallone, DiVal president.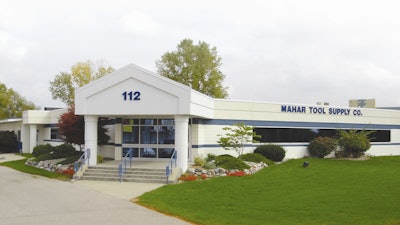 Mahar Tool Supply
Recent company news: Mahar was just outside of ID's 2020 Big 50 List, as it would have placed No. 51. Began out of the trunk of founder James Mahar's car in 1947, the company today is a full-service company with business in international locations, and it plans to keep growing in 2021 and beyond. Mahar's recent global sales expansion in 2019 and 2020 has included China and Mexico, while the company said its size and culture enable it to be nimble and flexible to meet customer needs and to customize solutions.
Company commentary: "2020 and the pandemic forced Mahar to accelerate our digital capabilities. We strive to be efficient and automated at all levels of the business and this will be a big push into 2021. Mahar is very strategic and deliberate about the investments we make. Our goal is to be the 'go-to' solution that is convenient and easy for our customers to do business with. Our proven systems, creative problem solving and dedicated technical associates are there to help customers meet financial goals. We achieve this by driving efficiency!"
DPA Buying Group commentary: "They are very efficient leaders in the industry and are incredibly involved in DPA." — Zac Haines, DPA CEO

RJW Industrial Group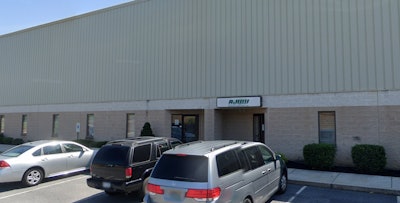 Recent company news: RJW was the first IBC member distributor to set-up, implement and utilize the IBC Connects EDI solution. Additionally, RJW anticipates utilizing IBC's new product information management database for use in its e-commerce. For these, RJW credits IBC for their insight and development of distributor-focused solutions. The company said that its prior preparation and development of IT infrastructure made it possible for its entire office staff to work from home amid the pandemic, adding that the change resulted in no loss of performance or functionality amid the new normal.
Company commentary: "RJW Industrial Group relies on our expertise in engineered sales to ensure customer satisfaction and drive sales. Our experienced field sales team recommend cutting tools, tool holders, fixturing and materials needed to support diverse machining and metalworking applications. Our support staff provide order processing and fulfillment solutions to meet customer-specific needs even when nontraditional. Managed inventory and vending programs have led to a high level of customer satisfaction and will continue to be a significant role in our success. RJW will continue their support of key suppliers who develop sales programs unique to our marketplace and supply the field sales support essential to our success. Both management and employees believe our ability to adjust quickly to the demands of an evolving business environment will result in a successful future."
IBC commentary: "As we all know, the industrial distribution sector tends to be a laggard in tech areas like e-commerce and automated processes. Bob Shenton (owner) and Wes are definitely doing something about this despite all the challenges of COVID. They are using this time to actually invest in their business, rather than curl up and weather the pandemic. RJW is not only taking advantage of two core IBC initiatives — our PIM project and IBC Connects — they were actually prodding IBC a few years ago to get into these areas! Bob and Wes are two of IBC's true visionaries!"