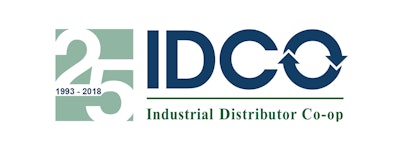 HUDSON, OH — IDCO Co-op, a co-op for independent distributors serving the industrial community with hose, fittings, gaskets, rubber materials and related products, has announced the addition of two new members: Southwest Rubber & Supply Co., Inc. and Foster Hose and Fittings.
Southwest Rubber, a family-owned business since 1967, has been specializing in high quality industrial rubber products and accessories at their location in Phoenix, AZ.
Foster Hose and Fittings is a specialty distributor of industrial hose, fittings and related components. The company started in 1927 as a manufacturer's representative and is based out of St. Louis, MO.
IDCO currently has 68 members in the U.S. and Canada, and over 75 endorsed suppliers. IDCO members are active leaders in the industry, and its membership includes six of the last eight NAHAD Presidents. IDCO is currently celebrating its 25th successful year in business. For more information about IDCO visit idco.coop.