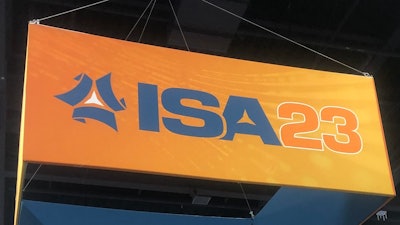 PRINCETON, N.J. – The Industrial Supply Association on Friday announce its newly appointed board of directors for the 2023-2024 term.
Comprising a diverse group of industry leaders, the board will continue to uphold ISA's mission of anticipating and serving the needs of its member companies, including distributors, manufacturers, and independent manufacturer representatives.
These volunteer leaders bring extensive knowledge, time, and experience to their roles and will be responsible for charting ISA's strategic direction while overseeing initiatives that drive the advancement of the industry and the association.
The new board of directors consists of the following executive chairs:
Chair – Rob Keenan, President, Seco Tools, LLC
Vice Chair – Joyce Lansdale, Vice President of Sales – Industrial, Vallen USA
Treasurer – Keith Mudge, Vice President of Sales – Americas, Kennametal
Secretary – Brent Williams, President, US Tool Group
IMR Advisor – Jim Johnson, President, LineDrive
Immediate Past Chair – David Ruggles, President, Martin Supply Company, Inc.
Joining the Executive Chairs are the following directors:
Carrie Kessel – Chief Operating Officer, Mahar Tool Supply Company, Inc.
Jayne Millard – Executive Chairman, Turtle
Rafael Astacio – President, PFERD North America
Patrick Baliva – Executive Sales Director, North America, Saint-Gobain Abrasives
Teresa Wu – Vice President, Industrial Channel, USAC SIBG, 3M
Jim Terry – CEO/Owner, P.F. Markey Inc.
Matt Sisco – Vice President of Sales, MCR Safety
"ISA's Board of Directors is a dynamic group of volunteer leaders who are deeply committed to the success of our member companies," said ISA President Brendan Breen. "With their collective expertise and dedication, we are confident in their ability to guide ISA in fulfilling its mission and leading the channel forward."
"It is an honor to serve as the chair of ISA's board of directors. I look forward to collaborating with this exceptional group of leaders to ensure that ISA continues to deliver valuable resources, support, and innovation to our members," said Keenen. "Together, we will navigate the evolving landscape of the industrial supply industry and drive positive change."
The 2023-2024 board of directors will begin their term on July 1.