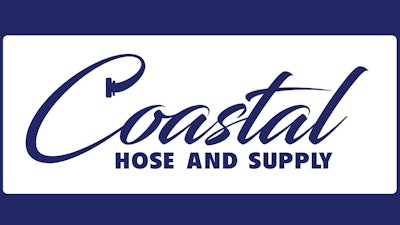 Coastal Hose and Supply
MADISON, Ala. — IDCO, a cooperative for independent distributors serving the industrial community, on Friday announced the addition of Coastal Hose and Supply to its network of members.
Coastal Hose and Supply, a leading provider of hoses, fittings and related products, brings expertise and a wide range of solutions to the IDCO community. Coastal specializes in offering high-quality hoses, fittings and accessories for fluid transfer, industrial applications and hydraulic systems. Its extensive inventory and industry knowledge make the company a trusted partner for customers seeking reliable and efficient solutions.
As a new member of IDCO, Coastal Hose and Supply joins a diverse group of independent distributors committed to providing exceptional service and superior products to their customers. IDCO offers its members valuable networking opportunities, access to industry-leading suppliers, and collaborative resources to help drive business growth and success.
As Coastal Hose and Supply joins IDCO, their founders' deep roots in the Gulf Coast region bring a wealth of expertise from the advanced refining and petrochemical industries. IDCO anticipates collaborating with Coastal Hose and Supply as their values of innovation, community support, and exceptional service align with IDCO's vision.