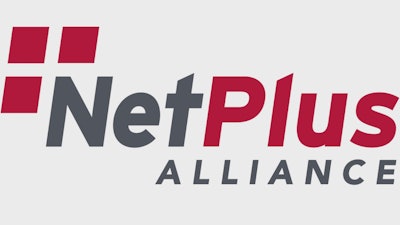 NetPlus Alliance
LOCKPORT, N.Y. – NetPlus Alliance distributor members remain optimistic about 2023 full-year revenue despite signs the economy may be slowing, according to the NetPlus Alliance Industry Outlook, a quarterly report based on a survey of NetPlus members.
More than three-quarters of NetPlus distributors in the survey think their business will grow by more than 3% this year.
The NetPlus Alliance Industry Outlook tracks business results and trends in the industrial and contractor supply markets. The survey was completed in Feb.2023, and the outlook was based on fourth-quarter and full-year sales results for 2022.
The report found that 64% of NetPlus Alliance distributor members saw significant growth in 2022 (+8% or more) over 2021. Another 23% reported moderate growth.
Reasons for the increase included:
New customer growth
Expanded product line offerings
Improved product availability
Increased end-user confidence in project pipelines
Price increases
NetPlus Alliance is also reporting greater purchases through the group, ending the year with record numbers.
"Purchases through the group exceeded $400 million for the first time," said Dan Judge, founder of NetPlus Alliance. "Purchases by our members from our supplier base in 2022 were 27% higher than 2021, and purchases that year were 25% better than 2020."