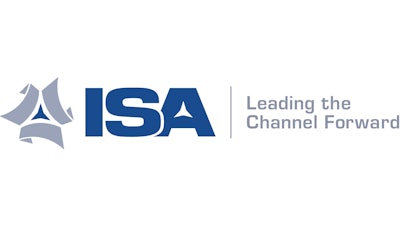 ISA
YORK, Pa. — The Industrial Supply Association has announced its new board of directors, effective July 1.
The ISA's board of directors is a dynamic group of elected volunteer leaders dedicated to anticipating and serving the needs of its member companies: distributors, manufacturers and independent manufacturer representatives. Directors contribute knowledge, time and experience; they are responsible for the development of the ISA's strategic direction while overseeing a series of initiatives focused on the advancement of the industry and the ISA.
"I am thrilled to announce David Ruggles as chair of ISA's board of directors and welcome three new directors joining our board," said ISA President Brendan Breen. "This board brings tremendous talent, experience and knowledge to ISA. We're proud of the diverse makeup of our board structure, including individuals representing companies of various sizes, ownership structures and products/service models offered."
ISA's 2022-2023 board of directors:
Executive chairs:
Chair: David Ruggles, President, Martin Supply Company
Vice-Chair: Rob Keenan, President, Seco Tools LLC
Treasurer: Joyce Lansdale, Vice President-Industrial, Vallen Distribution 
Secretary: Larry Lynott, Vice President, 3M
Immediate Past Chair: Maria Ford, President of Commercial Sales & Marketing, Stanley Black & Decker
Directors:
Carrie Kessel, Chief Operating Officer, MAHAR
Jayne Millard, Executive Chairman, Turtle & Hughes
Rafael Astacio, President, PFERD
Keith Mudge, Vice President of Sales-Americas, Kennametal
Brent Williams, President, US Tool Group
Jim Johnson, President, LineDrive
Jim Terry, CEO and owner, PF Markey
"I am honored to take on the role as Chair at such an exciting and pivotal time for ISA, our industry, and our channel," said David Ruggles, Chair of ISA's Board of Directors, and President of Martin Supply Company. "The industry and the needs of our members are changing rapidly. ISA continues to evolve to meet these changes in thoughtful and innovative ways which will benefit all stakeholders and the channel for years to come."