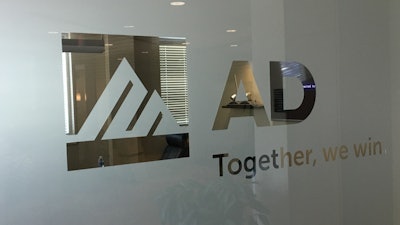 Mike Hockett/Industrial Distribution
WAYNE, PA — Calling on strengths like adaptability, innovation, independence and leadership, the AD community is seeing signs of stabilization and recovery as it reports 2020 nine-month results. On a year-to-date basis, group purchases from AD suppliers were down slightly, by 2 percent. Net rebate distributions to members were at the same level as 2019. September's member purchases from AD supplier partners saw a 1 percent increase from the same time last year, the first increase since April.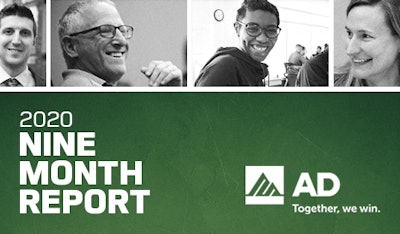 On a same-store basis, member sales across all AD's divisions and countries were down 6 percent through the first nine months of this year, to $33 billion. By business unit, nine-month Plumbing, Heating, Cooling and Piping same store sales were down 2 percent; Electrical sales were down 7 percent; Building Materials sales were down 6 percent; and Industrial and Safety sales were down 9 percent.
"Our community has always been passionate about growth, and while we're powering through and surviving the toughest times we've faced in a long time, we are making a collective commitment to getting back to what we do best: growing, leading and innovating," said Bill Weisberg, AD chief executive officer. "I'm immensely optimistic about our ability to rebound from these challenges and come back stronger than ever."
AD is the largest contractor and industrial products wholesale buying group in North America. A member-owned group, AD provides independent distributors and manufacturers of construction and industrial products with support and resources that accelerate growth. The group's 800-plus independent member owners span 12 divisions in the U.S., Mexico and Canada with annual sales exceeding $46 billion. AD's 12 divisions cover industries including electrical, industrial, safety, bearings and power transmission, plumbing, PVF, HVAC, decorative brands and building materials. For more information, visit www.adhq.com.