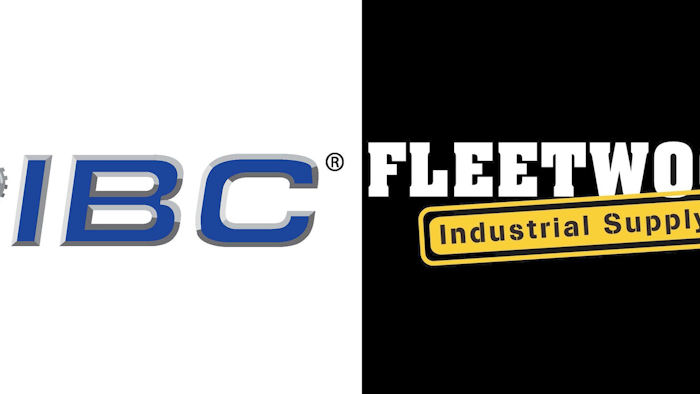 EAST GRANBY, CT — IBC has announced the addition of Fleetwood Industrial Supply Corp. of Addison, IL to its family of independent distributors and preferred suppliers. Fleetwood Industrial Supply specializes in a wide variety of industrial equipment and supplies, including abrasives, cutting tools, fluids, hand and power tools, and machinery.
Founded in 1981, Fleetwood Industrial Supply services customers in machinery manufacturing
and fabricated metal production markets.  Armed with decades of experience in the cutting tool and related industries, this distributor's staff applies strong application expertise and knowledge to help customers make the right product choice, every time.
Tony Kmiec, Sales Manager, said Fleetwood Industrial Supply decided to align itself with IBC for several reasons. "We're testing out some new avenues this year, and realized IBC would be a good fit for us," he said. For example, Fleetwood Industrial was looking to tap into opportunities with larger accounts—a mission that can be difficult for any independent distributor to achieve.
"We see membership in IBC as a way to get into the door at larger accounts we previously didn't have access to," said Kmiec. And because IBC members are service-minded and customer-focused by nature, he expects Fleetwood Industrial Supply to fit in nicely with the group.
Rich Poole, VP, Industrial Division at IBC, expects Fleetwood's problem-solving approach to blend well with the existing network of IBC distributors. "Fleetwood Industrial Supply's ability to provide solutions—from product recommendations to vending solutions—is reflective of the value-added distributors in the IBC family," said Poole. "We are excited to welcome them to our network."
IBC is one of North America's leading alliances of industrial, bearing & power transmission, safety, and subassembly distributors with over 400 branch locations and total sales in excess of $2.6 billion. The organization provides multi-location customers a streamlined, cost-effective, dynamic purchasing source for national and regional contracts. IBC provides its Independent Distributors and Preferred Suppliers with the tools, resources, and market access needed to thrive in today's competitive marketplace, including a unique collaboration forum. IBC is a Hispanic Minority Business Enterprise (MBE) certified by the National Minority Supplier Development Council (NMSDC).
To learn more about Fleetwood Industrial Supply Corp., call (800) 321-5288, or visit the company online at www.fleetwoodtools.com. For more information about IBC, please call (888) 509-5609 or visit www.industrialbuyers.com.