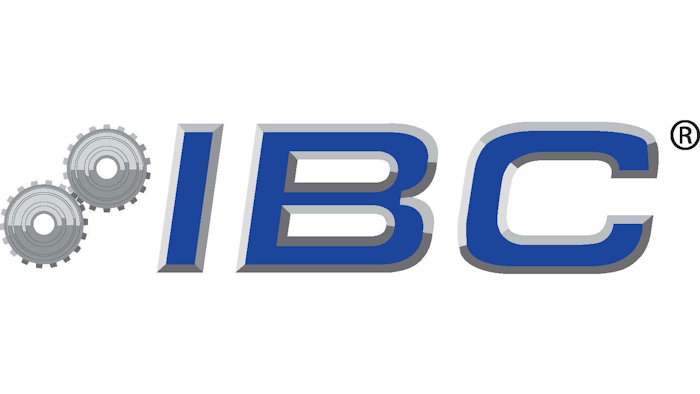 EAST GRANBY, CT — With the mission of strengthening its National Accounts Program, IBC has joined forces with the Safety Marketing Group (SMG) in a unique alliance that will open the doors to new opportunities for both organizations' members and preferred suppliers. With years of national account experience, IBC provides end user customers with a reliable national footprint from which to procure industrial, bearing, power transmission, and safety products and services.
Through this alliance, IBC will collaborate with SMG as safety experts on its National and Regional Contract Programs. This platform allows independent distributors from both organizations to work together to service national end user accounts and remain competitive with big box national distribution chains.
"Our National Account customers are increasingly interested in exploring safety opportunities," said Ron Nuñez, IBC's President  & COO.  "SMG distributors are experienced safety experts, which complements the local, at-the-spindle support our customers have come to expect from our industrial and power transmission divisions.  Working hand-in-hand with end user customers to solve problems and reduce costs has helped IBC become the award-winning national contract service provider it is today."
Through IBC's certified minority business status, end users can also take advantage of the organization's Minority Contract Program. "This ensures our customers have a trusted partner to help fulfill their diversity spend requirements," added Nuñez.
As the world's largest consortium of independently-owned safety equipment distributors, SMG comprises approximately 180 locations and 1,000 focused sales experts. With more than 180 stocking locations throughout North America, those distributors carry an estimated combined inventory of 100,000 SKUs.
SMG President Mike Smeaton said the organization's new partnership with IBC aligns well with his group's own strategic planning initiatives. "One of our goals was to partner with another buying group on national accounts," said Smeaton. "IBC's minority supplier status is a bonus that will benefit our distributor members and preferred suppliers."
In assessing the current business environment, Smeaton said more end users are seeking national account agreements to fulfill their supply needs while also receiving support and service at a local level. "IBC's distributor members are independently-owned specialists across several different fields, and our distributors are safety specialists," says Smeaton. "It's not only a good combination, but it's exactly what customers are asking for. Together, we have a great solution for end-users: solutions-focused experts and local, technical expertise."
Nancy Schwind, IBC's Director of Business Development and Supplier Diversity agreed, and said that through its vast network of Safety Specialists, SMG enables IBC to enhance its value proposition in the critically important area of protecting workers health and safety. "We are proud to collaborate with a dedicated team of safety experts that can deliver customized, local service on a national scale."
IBC is one of North America's leading alliances of industrial, bearing & power transmission, safety, and subassembly distributors with over 400 branch locations and total sales in excess of $2.6 billion. The organization provides multi-location customers a streamlined, cost-effective, dynamic purchasing source for national and regional contracts.