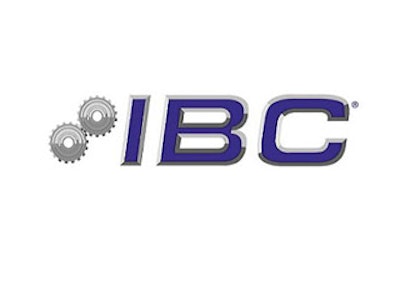 EAST GRANBY, Conn. — IBC recently announced the addition of Radiac Abrasives and Bio-Circle Surface Technologies to its buying group as preferred suppliers.
Radiac Abrasives is a supplier of conventional bonded abrasives and superabrasives, while Bio-Circle, a division of Walter Surface Technologies, is a supplier of environmentally friendly industrial cleaning and degreasing products and solutions.
Radiac Abrasives
With three U.S. manufacturing locations in Salem, Ill., Oswego, Ill., and Marysville, Wash., Radiac Abrasives offers more than 50,000 precision built products of high quality, performance, and repeatability for all manufacturing applications.
Acquired by TYROLIT in 2009, Radiac Abrasives sells product in North America under two brand names: Radiac Abrasive, A TYROLIT Company, or TYROLIT. In addition to its high-performance abrasives, the company offers deep expertise in gear grinding and large diameter cut-off wheels up to two meters in size.
Seth Eddy, Radiac Abrasives' Distribution Manager, said the manufacturer joined the IBC family after learning of the organization's inroads with national integration contracts. He said the manufacturer is focused on selling to those distributors that want to add as much value as possible to end user projects via integrated cost-saving measures.
Eddy said TYROLIT's acquisition of Radiac Abrasives widened the manufacturer's access to international expertise, research, technology, and development. "We've used those tools to develop custom, specialized engineering products that meet end user demand for improved performance and cost savings."
Rich Poole, Vice President, Industrial Division at IBC said the addition of Radiac to IBC's Preferred Supplier base will give distributors solid production grinding solutions across many different industries, including automotive, aerospace, bearing, oil and gas, and general engineering.
"Radiac's sales and engineering expertise, coupled with its extensive offering of conventional bonded and superabrasives," Poole continued, "will ensure our members can count on product quality, performance, and repeatability when addressing various end user applications."
Bio-Circle Surface Technologies
With U.S. headquarters in Windsor, Conn., Walter Surface Technologies has been committed to helping their customers work better since 1990. With its Bio-Circle product line, the company's mission is to contribute to its customers' success by improving worker health and safety conditions, protecting the environment (by replacing VOC-emitting solvents with VOC-free products), and reducing waste and operating costs while increasing productivity.
Jim Welch, President, Walter Surface Technologies, said that Bio-Circle aligned itself with IBC to build out its national pool of industrial distributors. "This is where we have already had the most success with our environmental cleaning products," said Welch. "We see value in supporting independent distribution, and we're confident that IBC will help us gain more exposure in this arena."
Featured in Jay Leno's Big Dog Garage, Bio-Circle's self-renewing and self-regenerating parts cleaning solutions replace solvents that can be harmful to both users and the environment. The company's products cover a wide range of cleaning and degreasing applications, while ensuring the health and safety of the worker and the sustainability of the environment.
Welch said he's especially impressed with IBC's successful branding and ongoing social media efforts – both of which help suppliers like Bio-Circle stand out from their competitors in the marketplace. He said the supplier stands out on its commitment to delivering completely environmentally safe, VOC-free, biodegradable products to the marketplace, plus the fact that it makes over 20,000 end user calls during the course of a year. "The market for our products is emerging and vast."
Nancy Schwind, IBC's Director of Business Development said Bio-Circle's products are ideal for the MRO market. "Bio-Circle's products will enable IBC members whose customers have small to large scale cleaning and degreasing operations to address operator and environmental safety concerns with a non-hazardous solutions," said Schwind, "that are proven to be an effective alternate to traditional toxic, flammable solvents."
IBC is one of North America's leading alliances of industrial, bearing & power transmission, electrical, and subassembly distributors with over 550 branch locations and total sales in excess of $6.64 billion. The organization provides multi-location customers a streamlined, cost-effective, dynamic purchasing source for national and regional contracts. IBC provides its independent distributors and preferred suppliers with the tools, resources, and market access needed to thrive in today's competitive marketplace, including a unique collaboration forum.
For more information about IBC, call (888) 509-5609 or visit www.industrialbuyers.com.