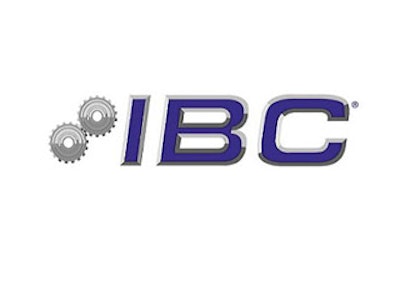 Industrial Buyers Consortium (IBC) recently announced the addition of two preferred suppliers – Kurt Manufacturing of Minneapolis, and Electrix, LLC of New Haven, CT.
As a
developer of CNC precision machining, gearing and assembly solutions, Kurt will work with IBC's independent distribution base to market and sell its KURTSmart Probes and KURTSmart Displays.
A standalone device that provides measurement results without having to be connected to any kind of computer station, the KURTSmart Probe is an LVDT pencil probe that outputs a linear value over the entire stroke of the probe. For operation, the KURTSmart Probe requires only 5 VDC power source (for measurement) and can be powered through a USB powered hub or directly from a PC.
Steve Kane, Global Sales and Marketing Manager for Kurt's Industrial Products Division, said the manufacturer is particularly interested in working with independent distributors. "We see IBC as a great match for these products, and for an exclusive selling relationship for these items," said Kane. "We felt that by giving the relationship full exclusivity, it would give members a chance – and more confidence – to get out and help us pioneer these innovative products."
In business since 1946, and in the gauging and measurement industry since 1986, Kurt Manufacturing has a reputation that spans nearly seven decades. The company employs two internal support designers/engineers, a software engineer, and several outside technical experts that support its products. "We have a well-rounded team in place," said Kane, "to help IBC members sell and support our solutions."
An employee-owned small business, Kurt Manufacturing works in the semiconductor, aerospace, automotive, oil, and defense industries to provide CNC machining services, gearing solutions, precision CNC machining, CNC turning, turnkey manufacturing, aluminum die casting, assembly services, and screw machining. Its industrial product lineup includes vises, gaging, automation, and industrial compactors.
Electrix is IBC's
newest Preferred Supplier of task, industrial, and architectural lighting fixtures. Based in New Haven, Conn., Electrix is a rapid response-focused organization with a 53-year history of building well designed and engineered, lighting fixtures for architectural, task, and industrial applications.
A designer and manufacturer of advanced linear LED systems for indoor and outdoor applications, Electrix produces a wide selection of light industrial, machine & tool, office task, and specialty task lighting. The company can make custom or OEM fixtures, modify standards, and build to project specifications. Throughout its history, Electrix has built a reputation for successfully collaborating with architects, designers, lighting consultants, and engineers resulting in numerous quality lighting design solutions.
"Consistent service has earned us the trust and the opportunity to build strong, long term customer relationships," said Anthony Bilotta, Vice President of Sales. "We take our product development direction by listening to our customers and business partners needs."
For IBC's distributor members, Electrix provides access to a competitively priced line of high-quality products that have been manufactured in the U.S. for more than five decades. The manufacturer – which has no minimum order requirements, thus leveling the playing field for independent distributors – handles all design and engineering in-house and has successfully completed a high volume of custom work for industrial machine lighting applications.
With sales agents located across the U.S., Electrix wants to ramp up its current distribution network by adding smaller, more agile distributors to the lineup – particularly those interested in carrying the company's newer LED products.
"We want to work with and support smaller distributors; that's where we see a lot of growth potential right now," said Bilotta. "We're especially interested in working with firms that already have an established catalog and an online presence."
IBC is one of North America's leading alliances of industrial, bearing & power transmission, electrical, and subassembly distributors with over 550 branch locations and total sales in excess of $6.64 billion. The organization provides multi-location customers a streamlined, cost-effective, dynamic purchasing source for national and regional contracts. IBC provides its Independent Distributors and Preferred Suppliers with the tools, resources, and market access needed to thrive in today's competitive marketplace, including a unique collaboration forum. IBC is a Hispanic Minority Business Enterprise (MBE) certified by the National Minority Supplier Development Council (NMSDC).