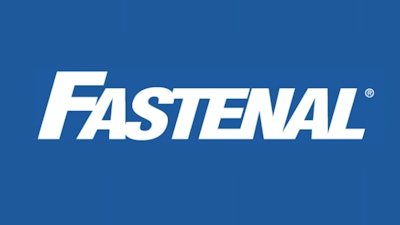 Fastenal
Minnesota fastener and industrial supply distributor Fastenal said its sales increased in April as its manufacturing customers offset a steeper drop in the construction segment.
The company's total net sales of $586 million were up 2.7% compared to the same month last year, but on an average basis — accounting for one fewer business days this year — its monthly sales were up 7.8%.
Fastenal reported increases across all geographic regions and product categories, but the growth was much more modest compared to April of 2022, when average daily sales jumped by more than 20% overall.
Last month also saw a bigger drop in the non-residential construction market, where sales fell by 8.2% on a daily basis. Sales to manufacturers, by contrast, increased by 13%.
The company reported more than 12,200 branches and "onsite" locations at the end of the month and a total workforce of more than 22,800 — up 4.3% and 7.1%, respectively, from the same point in 2022.