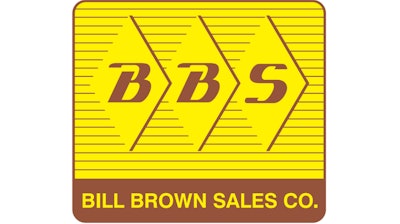 NILES, Ill. – Bill Brown Sales announced a new partnership with Light Tool International, a leading manufacturer and exporter of unassembled steel fixture kits and components based in Brazil.
With a substantial U.S. inventory and warehousing presence, Light Tool offers recessed, surface, pendant and linear solutions for LED and legacy light sources.
Light Tool commercial and industrial fixture kits are formed and welded in 22- or 24-gauge post-painted steel. They are designed to be easily assembled and maintained. They feature high quality acrylic diffusers and can be customized with holes or knockouts for specific customer requirements.
In addition to complete fixture packages, Light Tool also supplies a selection of perforated baskets and retrofit products. The unassembled kits are shipped on pallets, completely knocked down (CKD) for cost effectiveness, saving both space and inventory.
Light Tool's manufacturing takes place in a modern, clean, environmentally friendly facility with a capacity of 45,000 units per month. Products are stamped or formed on automated CNC presses. Light Tool's recently expanded, innovative paint line leverages nanotechnology to apply powder coated flat white polyester efficiently and sustainably. They are experts at stocking and maintaining U.S. inventory, often importing at low duty or duty-free (GSP).
The U.S. operation of this 70-year-old company was established in 2001.
"While we have had a North American focus and presence for many years, our representation by Bill Brown Sales leverages their expertise and network to expand Light Tool's reach," said Sales Director Caio Leite.
"Light Tool is one of the largest, most respected lighting manufacturers and exporters in their region. They offer North American lighting OEMs another route to expand their product offerings quickly and cost-effectively," said Donny Wall, president of Bill Brown Sales. "Their focus is on quality in everything they do, from manufacturing, to materials, to paint and finishing."