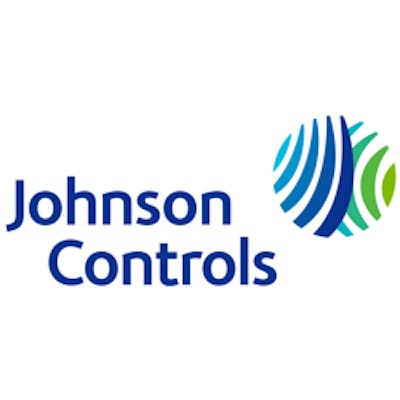 CORK, Ireland — Johnson Controls International plc announced a definitive agreement to sell its Power Solutions business to Brookfield Business Partners L.P. together with institutional partners including Caisse de dépôt et placement du Québec in a cash transaction valued at $13.2 billion.
"Today's announcement marks a significant milestone in the ongoing transformation of the Johnson Controls portfolio," said chairman and chief executive officer George Oliver. "The sale of our Power Solutions business will create value for investors by streamlining our portfolio and giving us increased financial flexibility to strengthen our balance sheet, return capital to shareholders and create optionality in our Buildings business. This focused portfolio will allow us to capitalize on secular growth trends and to deliver strong financial performance through improved free cash flow conversion, lower capital intensity and continued margin expansion."
Net cash proceeds are expected to be $11.4 billion after tax and transaction-related expenses.
The company expects to deploy $3.0 to $3.5 billion of proceeds towards debt paydown and retain an investment grade credit rating. The remaining proceeds will be available to return to shareholders, with more specific details to be announced around the close of the transaction.
Mr. Oliver continued, "With this transaction, Johnson Controls becomes a pure-play building technologies and solutions provider that is better positioned to lead the integration and evolution of the connected building and to capture strategic opportunities in the HVAC industry. I would like to thank the Power Solutions team for their significant contributions over the years and their dedication throughout the strategic review process."
Johnson Controls' Power Solutions business is a world-leader working in partnership with its customers to meet increasing electrification requirements in vehicles. Our 15,000 Power Solutions employees create, manufacture, and distribute the most advanced battery technologies for virtually every type of vehicle. These technologies deliver uniquely sustainable, next-generation performance.
In fiscal 2018, Power Solutions generated $8.0 billion in revenue and $1.68 billion in earnings before interest, taxes, depreciation and amortization ("EBITDA"). The transaction price of $13.2 billion represents a multiple of 7.9x trailing twelve month EBITDA.
The transaction is expected to close by June 30, 2019, subject to customary closing conditions and required regulatory approvals. Power Solution's operating results will be reported in discontinued operations beginning in the first fiscal quarter of 2019.
Centerview Partners and Barclays served as financial advisors to Johnson Controls, and Simpson Thacher served as legal advisors.