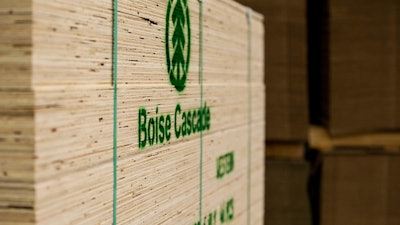 Boise Cascade
BOISE, Idaho — Boise Cascade on Wednesday announced t an agreement to purchase Brockway-Smith Company, a leading wholesale distributor specializing in doors and millwork.
The purchase price for BROSCO, including the acquisition of its two full-scale distribution centers, is $172 million, subject to certain closing adjustments. Boise Cascade plans to fund the transaction and closing-related expenses from its existing cash balances.
BROSCO is a fifth-generation, family-owned company founded in 1890. It operates distribution centers in Hatfield and Portland, Maine. In addition to interior and exterior doors, BROSCO's offerings also include mouldings, railings, windows, stair parts, and composite products.
Boise Cascade currently operates 10 millwork locations in some of the nation's fastest-growing markets, specializing in exterior and interior doors, frames, hardware, and pre-finishing options.
"BROSCO is a long-standing industry leader in the Northeast region known for high-capacity manufacturing, quality artisanship, and a loyal customer base," said Jeff Strom, executive vice president, building materials distribution. "This acquisition furthers our strategy to expand our millwork business. We are excited to bring this outstanding team on board."
"Boise Cascade provides BROSCO a unique and exciting opportunity to join a company that is very similar in culture and commitment to customers and associates," said Charlie Smith, president and CEO of BROSCO. "Boise Cascade is a large and successful organization that will allow all our customers the ability to continue to enjoy the outstanding BROSCO products and service that have been the standard of the Northeast millwork market for over 130 years."
Closing of the transaction is expected to be complete in early fourth quarter of 2023, subject to customary closing conditions, including receipt of antitrust approval under the Hart-Scott-Rodino Act of 1976.