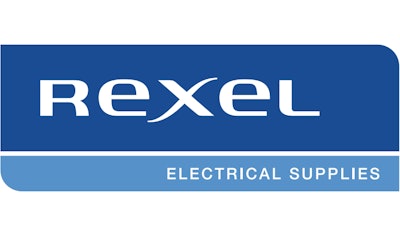 PARIS — As part of its "Power Up 2025" plan, Rexel on Monday announced three transactions: two acquisitions in North America and the divestment of its activities in Norway, further strengthening the group's portfolio.
The acquisition of Buckles-Smith Electric Company in the U.S. was signed and closed on Jan. 5. A recognized industrial automation player and authorized reseller of Rockwell automation solutions, Buckles-Smith reinforces Rexel's expertise, footprint and customer relationship capabilities in the San Francisco Bay area. The combination of both companies will allow them to accelerate development in a high growth and technology-oriented area.
Buckles Smith operates 6 branches and generated 2022 sales of c. $150 million.
READ: Rexel USA Acquires Buckles-Smith Electric
The acquisition of Lineman's Testing Laboratories in Canada was signed and closed on Jan. 17. This company expands Rexel Canada's footprint in the attractive utility market with a set of services, products and solutions that will be a valuable complement to Rexel's portfolio. Lineman's Testing Laboratories operates two branches and generated sales of c. $25 million in 2022.
Rexel also announced the signing of the divestment of its operations in Norway to Kesko on Jan. 27. Rexel's activities in Norway, generating sales of approximately €250 million in 2022, were less profitable than the group average and presented less strategic and value creation potential for the future. The completion of the transaction is subject to the approval of Norway's competition authority.
The three transactions combined will be accretive in year one to Rexel's profitability, earnings, and Return On Capital Employed (ROCE). They are fully in line with the Power Up 2025 strategic roadmap announced in June 2022.
Since Jan. 1, 2021, through 10 transactions including those announced Monday, Rexel has acquired c. €1.5 billion of sales and divested c. €0.5 billion of sales, materially enhancing the group's growth and profitability profile and reinforcing its capabilities to address the challenges and opportunities of the energy transition and electrification trends.