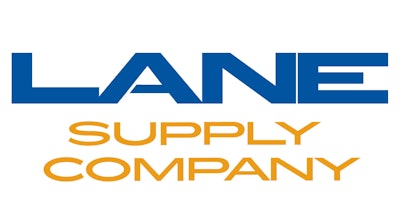 DENVER — On Jan. 19, Lane Supply Holdings, LLC d/b/a Lane Supply Company announced the acquisition of both Palmetto Compressors, Inc. and Fountain Inn Mechanical, Inc. (Palmetto Compressors). For the last 20 years, Palmetto Compressors has served as the leading distributor and installation company of KAESER Compressors and as the premier service provider for all makes and models of compressed air systems throughout the state of South Carolina.
With the strategic acquisition of Palmetto Compressors, Lane strengthens its footprint in the compressed air market, enabling expansion opportunities of its core industrial supply and equipment business into the Southeast region of the United States.
"We're laser-focused on executing our acquisitive growth strategy throughout the United States as well as providing superior customer service to our existing customers," said Brad Zotti, president of Lane. "Given Palmetto Compressor's technical sales approach and experienced service technicians, we believe that the entire employee base is a perfect addition to the Lane family. And we're excited about our expansion into South Carolina. It's great to be part of the Palmetto state's community."
Palmetto Compressors will continue to serve existing and new customers throughout South Carolina, operating under that same name.
Since 1955, Lane Supply Company has provided a wide variety of industrial supplies and equipment to companies across the U.S. With more than 60 years of industry experience, Lane is a customer-driven company, specializing in the wholesale distribution of trusted industrial supplies and capital equipment for a range of industries, including manufacturing, construction, metal fabrication, and millwork. Lane is headquartered in Denver, CO, with operations in Wisconsin, Ohio and South Carolina. Lane is continuing its growth strategy, including exploring opportunities to expand throughout the United States with a focus on the Midwest and Rocky Mountain regions.