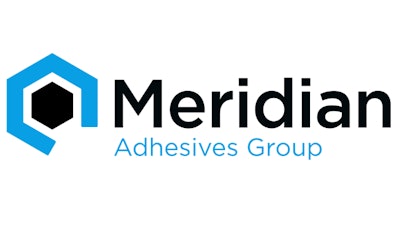 DALTON, GA — Meridian Adhesives Group has announced the acquisition of E-Chem, a company that specializes in the design, manufacturing and supply of epoxy polymer products for concrete.  
With headquarters in Albuquerque, New Mexico, E-Chem's products are used in the preservation, rehabilitation, repair and structural support of concrete surfaces and structures. The company serves multiple industries, including transportation authorities, petro-chemical processing, renewable energy, non-residential concrete construction and parking structure rehabilitation.  
According to Meridian CEO Daniel Pelton, E-Chem will join the company's infrastructure division.  
E-Chem was founded in 2012 by James High and has since become an industry leader in epoxy bridge deck overlays and high friction surface treatment, boasting the largest collection of acceptances and approvals in this category for the U.S.   
As part of the infrastructure division, E-Chem will work alongside Adhesives Technology Corp., a manufacturer of construction and industry-related adhesives in epoxies, urethanes, acrylics, ester blends and polyureas. 
Meridian manufactures adhesives and sealants technologies. Its portfolio includes specialty epoxy, polyurethane, hot melt and hybrid adhesives for the electronics, flooring, infrastructure and packaging markets.
Terms of the deal were not disclosed.