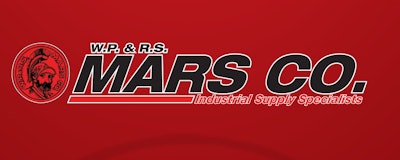 Bloomington, MN — Mars Supply has completed the purchase of the TC Clipper Company, a distributor of cutting tools and related accessories, located in Eden Prairie, MN.
Mars Supply is a 94-year-old general line industrial distributor with Minnesota operations in Duluth, Bloomington, Minneapolis, Winona and Virginia. In 2013, Mars purchased the Walter Hammond Company and now runs it as a division of Mars Supply.
When asked about the most recent acquisition, Mars president Bob Mars commented, "We see this as a strategic move that will allow us access to a new group of customers and suppliers. We are really looking forward to the synergy this acquisition provides."
The TC Clipper Company was founded in 1975 and has been a cutting tool-focused distributor since its inception. It has earned the loyalty of customers by providing quality brands, such as OSG, and a knowledgeable sales staff.
Mike Clipper, son of co-founder Gary Clipper, said, "We are happy the way this turned out. We are handing the keys over to another local, family-owned company that has the same business philosophy as we do."
The addition of TC Clipper to Mars Supply will benefit both companies. Mars Supply customers will benefit from a broader, deeper cutting tool offering, while Clipper customers will enjoy a wider variety of products and services, such as integrated supply and vending. Beginning today, the company will be known as TC Clipper | Hammond – Division of Mars Supply, and will be merged into the Walter Hammond Division of Mars Supply over the next several months.