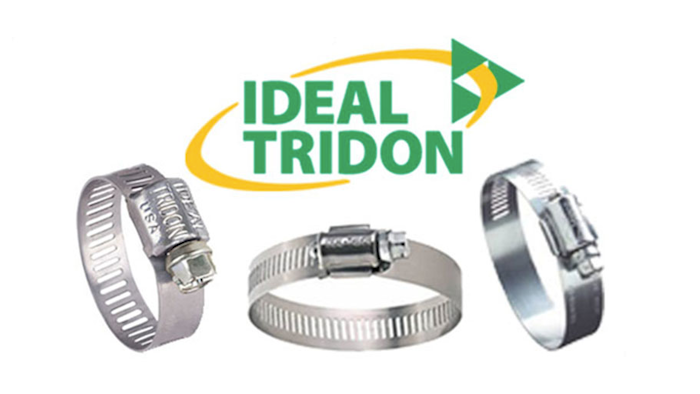 NEW YORK — Ideal Tridon Holdings, a portfolio company of Snow Phipps Group, announced that it has completed the acquisitions of Clamp S.r.l. and Campbell Fittings, Inc. Ideal- Tridon is a global engineering solutions designer and manufacturer of stainless steel and specialty clamps for a broad range of fastening and sealing applications across diverse end markets. 
Headquartered in Milan, Italy, Clamp is a manufacturer and distributor of clamps for the industrial aftermarket in Europe. The acquisition provides Ideal-Tridon with a broad clamp product offering and strong customer base that Ideal-Tridon will leverage to grow its European aftermarket clamp business. The prior majority owner and leader of Clamp, Matteo Giuffrida, will continue to lead the sales efforts of the business.
Campbell Fittings, headquartered in Boyertown, PA, manufactures various fittings and couplings that are used in the industrial hose and water well industries. The acquisition of Campbell Fittings establishes Ideal-Tridon's expansion into the highly complementary and adjacent industrial hose connection market. Campbell Fittings' prior owners and existing management team, President Tom Paff and Chief Financial Officer Joe McGlynn, will continue to lead the business.
"We are extremely excited to partner with two outstanding management teams to expand the Ideal-Tridon platform and continue our growth trajectory," said Michael Reese, CEO of Ideal-Tridon. "Both Clamp and Campbell Fittings have long track records of providing highly engineered products to their customers, and we look forward to leveraging our existing capabilities and product offerings to support their continued success in the marketplace."
Headquartered in Smyrna, TN, Ideal-Tridon sells IDEAL-TRIDON brand products to original equipment manufacturers and to replacement market warehouses, distributors and retail businesses. IDEAL, TRIDON and IDEAL-TRIDON brands are manufactured and distributed globally from facilities in North America, Europe and Asia.
"The Clamp and Campbell Fittings transactions demonstrate Ideal-Tridon's ability and willingness to acquire high-quality businesses that operate in complementary geographies or product segments," said John Pless, partner at Snow Phipps. "We welcome the addition of the Clamp and Campbell Fittings teams to Ideal-Tridon."