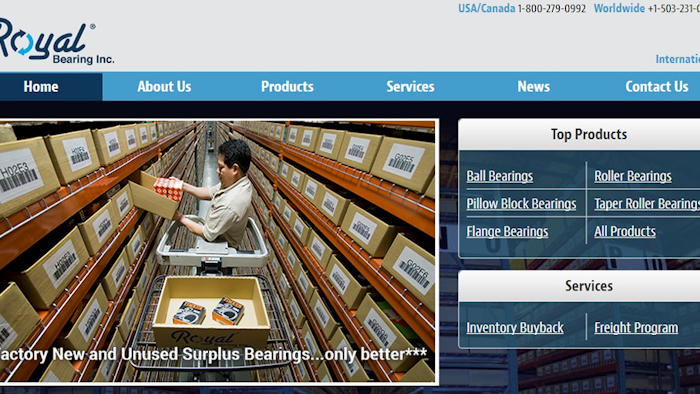 PORTLAND, OR — Royal Bearing, Inc., a wholesale supplier of industrial bearings with warehouses in Portland, OR and Livonia, MI, announces that it has been appointed by Kobe Bearing Company as master distributor for North America.
"The complete Kobe line is designed and manufactured to meet the high quality standards demanded by our domestic and international customers," said Clarence Hopkins, President of Royal Bearing Inc. "Royal has been instrumental in the development of the Kobe product line and has supported its sales efforts. Kobe's high performance products fill the gaps in our already broad range of hard-to-find and industry standard replacement bearings stocked in our Portland, Oregon and Livonia, Michigan warehouses."
Subsequent to this appointment, Kobe has moved its headquarters to offices in Royal Bearing's Portland, OR, facility, and Royal will serve as a stocking distributor for the Kobe product line. As with all other products the company sells, Royal Bearing certifies the quality of Kobe Bearing products and warrants them for 13 months from the date of purchase.
Royal Bearing Inc., an independent reseller of bearings based in Portland, was founded in 1994. With over 300,000 line items in inventory, Royal is one of the largest wholesale suppliers of industry-standard, custom, and hard-to-find bearings for industrial applications of all types. Royal's customers include distributors of bearings to forest products, steel mills, mining, and general manufacturing plants worldwide.
Incorporated in Oregon and 100 percent U.S.-owned, Kobe Bearing Company produces a broad range of standard bearings along with many custom bearings designed for OEM-specific applications. Kobe Bearing's customer service staff, engineering and warranty service center are located at the company's Portland headquarters.