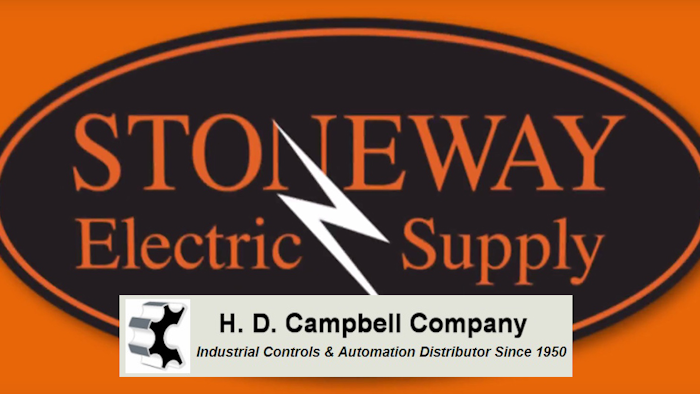 SPOKANE, WA — Stoneway Electric Supply has announced the purchase of Kent, WA-based H.D. Campbell Company, an industrial distributor known for providing superior service and value-added support to OEMs and industrial customers in the Pacific Northwest since 1950. The transaction closed on Aug. 31.
Speaking of the acquisition, Jeff Corrick, President, Stoneway Electric Supply noted, "With this acquisition, we take a significant strategic step forward by adding additional expertise to our team and securing new Industrial Customers, business and product lines. At the same time we will continue the momentum of growing Stoneway's overall market share in the Pacific Northwest."
Stoneway Electric Supply is a wholly owned subsidiary of Crescent Electric Supply, the eighth-largest electrical distribution company in the U.S. Through 17 branch locations in the Pacific Northwest (15 in Washington and 2 in North Idaho), Stoneway works hand-in-hand with the top suppliers in the industry to serve contractors, institutional and industrial customers with a broad line of premier electrical, industrial, energy and datacomm products.
Crescent Electric Supply Electric is a family owned business serving a diverse group of customers from 160 branches nationally. In addition to the Crescent Electric brand, customers are served by BA Supply in Missouri, Interstate Electric Supply in Idaho, Mesco Electrical Supply in Ohio, Womack Electric Supply in Virginia and North Carolina, and Stoneway Electric in Washington, Oregon and Idaho.