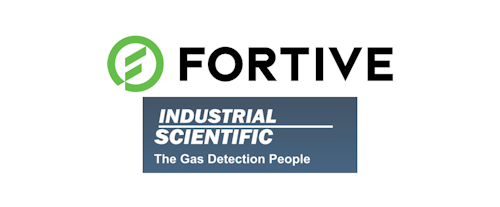 EVERETT, WA — Fortive Corporation announced July 27 that it has signed a definitive agreement to acquire Industrial Scientific Corporation, a provider of portable gas detection equipment and a safety-as-a-service pioneer headquarters in Pittsburgh, PA.
The transaction is subject to customary conditions to closing and is expected to close before the end of 2017.
"We look forward to welcoming the Industrial Scientific employees to the Fortive team. The addition of Industrial Scientific accelerates our digital strategy and creates a stronger platform for connected solutions for critical applications in maintenance and safety," said Fortive president and CEO James Lico.
Fortive is a diversified industrial growth company comprised of professional instrumentation and industrial technologies businesses. With 2016 revenues of $6.2 billion, Fortive's brands hold positions in field instrumentation, transportation, sensing, product realization, automation and specialty, and franchise distribution. Fortive is headquartered in Everett, Washington and employs a team of more than 24,000 research and development, manufacturing, sales, distribution, service and administrative employees in more than 40 countries around the world.
Prior to July 2, 2016, Fortive operated as part of Danaher Corporation.