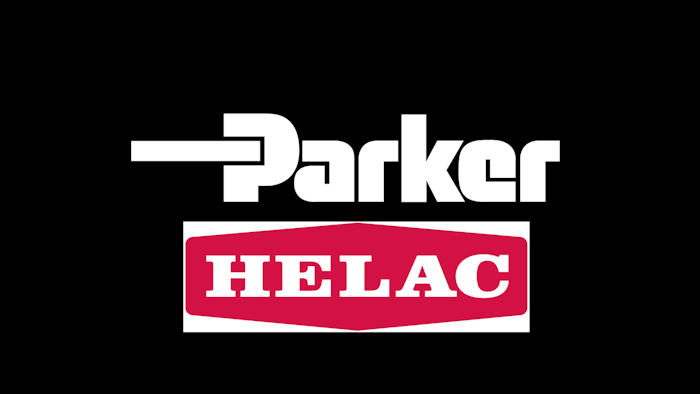 Parker Hannifin Corporation, a global leader in motion control technologies, has acquired Enumclaw, WA-based Helac Corporation.
Helac specializes in the design and manufacture of helical rotary actuators, known for their torque output, compact dimensions, high load-bearing capability and rugged, reliable performance. The company also manufactures a line of attachments primarily for use in material handling and construction equipment markets.
Terms of the transaction were not disclosed.
"Helac is a pioneer in the development of helical rotary actuators and represents a strategic addition to our world-leading hydraulics product portfolio offering customers solutions in a wide variety of markets," said Andy Weeks, President of the Parker Hydraulics Group. "We are excited about the opportunities to strengthen Parker's position in key growth markets and expand the reach of Helac products through Parker's global sales channels."
Helac had revenues of approximately $75 million with 300 employees in its fiscal year ending June 30, 2016.  The acquired company will become a business unit of Parker's Cylinder Division within the Hydraulics Group with sales reported in Parker's Diversified Industrial segment.
"This is a nice bolt-on acquisition for our Hydraulics Group that expands our actuator platform, providing a broader bill of material that we can leverage through our global channels," said Tom Williams, Parker's chairman and CEO during a conference call with analysts following the company's Q2 earnings release.
It is the second major acquisition that Parker has made in the past few months.
In December, Parker made the biggest acquisition in the company's 100-year history by announcing its intention to buy CLARCOR Inc. for about $4.3 billion including debt. CLARCOR, headquartered in Franklin, TN, is a diversified marketer and manufacturer of mobile, industrial and environmental filtration products with annual sales of approximately $1.5 billion and 6,000 employees worldwide. CLARCOR adds a broad array of industrial air and liquid filtration products and technologies to Parker's filtration portfolio. About 58 percent of the revenue comes from the industrial and environmental filtration unit, with the rest based on products made for autos, tractors and construction equipment. The transaction is expected to be completed by the end of February.
Parker has been adversely affected over the last several quarters by the sharp drop off in the oil and gas markets. In Q2, Parker sales were $2.67 billion, a 1 percent decline compared with the same quarter a year ago. Organic sales were basically flat, as the decline was primarily due to currency headwinds.
"This is largely in line with what we anticipated and continues a favorable trend with sales showing less of a decline quarter-to-quarter and top line growth expected to turn positive in the second half of our fiscal year," Williams said, according to a transcript of the call as provided by Seeking Alpha.
He added that the company was increasing its earnings guidance for fiscal 2017.
"We are increasing our organic growth forecast for the second half of the fiscal year from 2.3 percent to 3.3 percent at the midpoint in our new guidance," Williams said. "However, this increase in organic revenue is being offset by currency headwinds resulting in essentially flat full year reported annual sales growth versus fiscal 2016."
Williams said the company had expected to be flat in Q2. He noted that markets such as oil and gas, mining, construction and agriculture have moderated to where they have become "less of a drag" on the company's results.
"We saw North America distribution go to flat, which being a big part of our total revenue, that was a huge help. And then in particular, semicon, telecom, refrigeration, machine tools and mining were positive order entry for North America," Williams said.
Company officials are also encouraged by the increase in rig counts, which has led to an increase in MRO and some first bid activity. It is also seeing "very small signs of recovery with offshore drilling contractors."