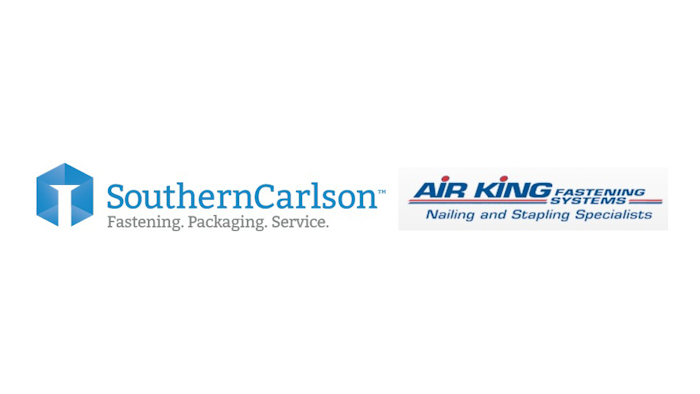 Omaha, NE-based fastening and packaging distributor SouthernCarlson has announced its recent acquisition of Air King Fastening Systems, based in Circle Pines, MN.
The acquisition, completed in December for an undisclosed amount, expands SoutherCarlson's Minnesota footprint and service capabilities. Air-King has been family-owned since it was founded in 1995 and supplies Duo-Fast products to the U.S. upper midwest. The company's product lines include brands of Duo-Fast, Bostitch, Max, Senco, Hitachi, Paslode, Grex, Cadex, Rolair, Grabber, Pam Fastening, Spenax, Quik Drive and Simpson Anchor products. Air-King offers a range nailers and industrial staplers, as well as screws and nails in all crowns and lengths.
John Jones, President of Air King, stated, "We cherish the relationships our employees have built with customers, vendors and fellow employees and we look forward to building on our relationships to expand opportunities with all of you. The combined companies of Air King and SouthernCarlson will allow us to continue to deliver outstanding sales, service and product lines that meet our customers' fastening requirements."
With a headcount of more than 900 employees and customers that span across the U.S. and internationally, SouthernCarlson has more than 140 locations. The company was formed in November 2014 when Carlson Systems, Southern Fastening and Kentec merged.