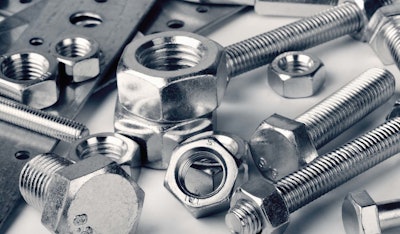 CHICAGO — MW Industries, a provider of highly engineered springs, specialty fasteners, machined parts, and other precision components, announced Tuesday the acquisition of USA Fastener Group, a manufacturer of various fasteners, including studs, nuts and other precision machined parts.
Located in Houston, TX, USA Fastener Group was established in 2002 and is recognized for their wide range of fastener products and machining capabilities, with a dedicated focus on quality and customer service. In addition to offering an extensive variety of studs and nuts, USA Fastener Group also offers comprehensive machining capabilities such as CNC machining and milling, drilling, tapping, sawing, threading, and hot forging. A wide variety of coating and plating services are also offered, including PTFE coating, zinc plating, cad plating, hot-dipped and mechanical galvanizing, and others.
Bill Marcum, CEO of MW Industries, said, "The USA Fastener Group brand has an excellent reputation for quality, customer service, material flexibility, engineering expertise and on-time delivery. The company's products and workforce are highly complementary to our existing business base, and as part of the MW integrated family of companies, we believe that USA Fastener Group is better positioned to utilize their robust distribution model to service a wide variety of industrial markets and applications."
MW has completed a number of acquisitions to strengthen its product offerings and customer base and is currently evaluating a strong pipeline of possible transactions.