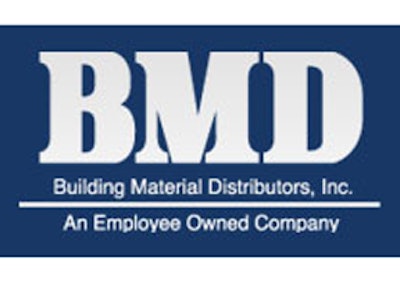 Galt, CA –Building Material Distributors (BMD), a wholesale distributor of specialty building materials, today announced its acquisition of Master Fasteners International and Fastener Source.

BMD will be merging Fastener Source and Master Fasteners under the single name of Master Fasteners International, and will operate the company as a wholly owned subsidiary of BMD. The acquisition of Master Fasteners, an importer and wholesaler of fine wire and pneumatic fasteners, will allow BMD to expand on their previously established market position within the fastener industry.

"We believe that Master Fasteners' proven capabilities in the fastener market align very well with BMD's strategy and enhance our ability to drive value in the channel by making our customers and suppliers more successful," commented Jeffrey Gore, President & CEO of BMD, Inc.. "Master Fasteners adds to our already significant capabilities in this product line, with a depth of technical expertise and strong channel partnerships that clearly open up new markets and opportunities. We are excited about the collective team that is created by this acquisition and look forward to the new joint venture."

About Master Fasteners International

Headquartered in Long Beach, CA, Master Fasteners International, LLC was founded in 1994 by Christopher T. Miller. Master Fasteners distributes pneumatic fasteners to Specialty Tools and Fasteners Distributors Association (STAFDA) members and OEM companies throughout the United States. In 2007, Master Fasteners expanded and strengthened their nationwide presence with the opening of a distribution center in Memphis, TN. Over the years, Master Fasteners has developed an excellent track record and well respected reputation in OEM and STAFDA industrial markets.

About BMD, Inc.

Established in 1943, Building Material Distributors, Inc. (BMD) is a wholesale distributor of specialty building materials, focusing on the Western United States. BMD supplies quality products and services to independent lumberyards, regional building material dealers, window and door specialty retailers, hardware retailers and home centers.