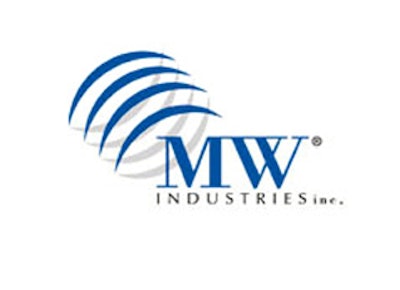 CHICAGO — MW Industries, a provider of highly engineered springs, specialty fasteners, machined parts, and other precision components, announced on Monday the acquisition of Maudlin & Son Manufacturing, a manufacturer of slotted shims, coil & flat shim stock, key stock, feeler gages, drill & threaded rod, and tool room supplies.
Located near Houston in Kemah, TX, Maudlin & Son has served the domestic and international markets since 1938. In addition to its vast product line, Maudlin & Son also offers a modern custom job shop with water jet, laser cutting, wire EDM, and metal stamping capabilities.
Bill Marcum, CEO of MW Industries, said, "Maudlin & Son has an excellent reputation in craftsmanship, quality and meeting the most demanding of industrial requirements. Their focus is centered on their customers, and they take great pride in their ability to provide very rapid turn-around with high precision products. The company's product and workforce are highly complementary to our existing business base, and as part of the MW integrated family of companies, we believe that Maudlin & Son is better positioned to penetrate and expand in our existing markets, including energy & oil patch, machining, and various industrial markets."
MW has completed a number of acquisitions to strengthen its product offerings and customer base and is currently evaluating a strong pipeline of possible transactions.
Headquartered in Rosemont, IL, MW Industries' 40,000+ products are sold through a combination of direct sales, catalogs and distributors to original equipment manufacturers and aftermarket customers in a number of industries, including aerospace, medical, electronics, energy, agriculture/construction, automotive replacement, and military.