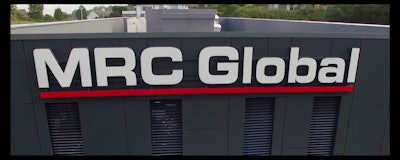 HOUSTON — MRC Global, No. 9 on Industrial Distribution's Big 50 List, announced Wednesday that its subsidiary, MRC Global (US) Inc., has renewed a five-year contract to supply pipe, valve and fitting products and services to DCP Midstream, LP. The five-year contract includes both maintenance, repair and operations and project work.
"We have enjoyed a close, successful relationship with DCP, and its heritage companies, for more than 20 years," Andrew R. Lane, MRC Global President & CEO, said. "Our product expertise, extensive inventory and location footprint in the Permian Basin and DJ Basins especially, are all key reasons we are able to continue to support DCP's PVF supply chain goals. We look forward to another five years working closely together."
MRC Global supports DCP's day-to-day and project PVF needs from more than 30 service locations throughout North America in addition to multiple consignment stores on-site at DCP locations.